Blinds Plus & More is excited to announce the opening of our fifth location in Eastgate, Ohio. As a trusted provider of high-quality window treatments, we are proud to continue our dedication to exceptional service and tailored window treatment solutions for the residents of Ohio and Northern Kentucky.
With this expansion, Blinds Plus & More brings our wide range of window treatment options even closer to the customers in Eastgate. Whether it's blinds, shades, shutters, or more, our new showroom gives customers the chance to discover the perfect window treatment for their homes.
Let's take a closer look at what this new chapter in Blinds Plus and More's history means for us and the community of Eastgate.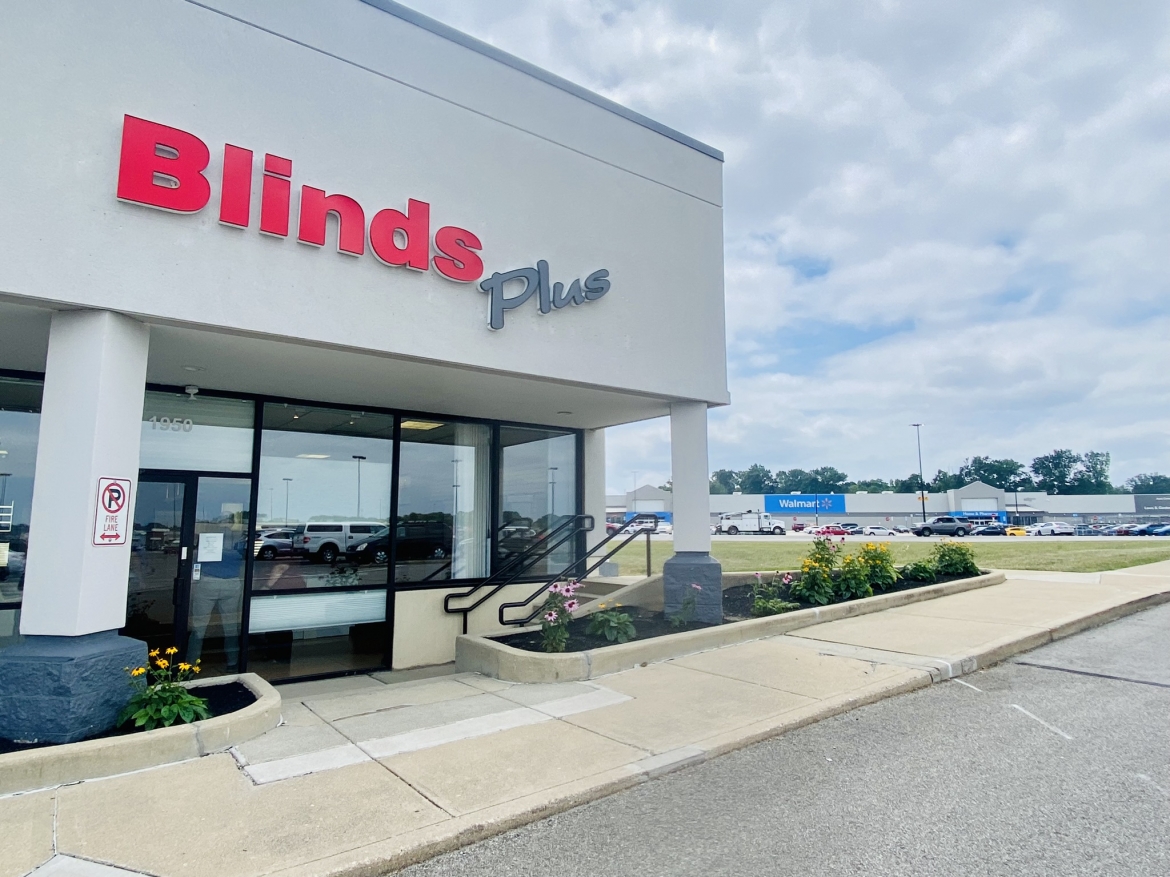 A New Chapter in Eastgate
Blinds Plus & More, the leading provider of window treatment solutions in Cincinnati and Northern Kentucky, is excited to expand east into the Eastgate and Mt. Carmel area. Conveniently located in front of Walmart at 4394 Eastgate Square Dr., Suite 1950, this new store brings top-notch window treatments even closer to the residents of Clermont County.
This expansion marks a significant milestone for Blinds Plus & More. With three stores already established in the Greater Cincinnati and Dayton areas and one in Northern Kentucky, the decision to expand to Eastgate demonstrates our commitment to growth and customer service. Now, more than ever, residents in the area can easily access the wide range of window treatment options available at Blinds Plus & More.
A hub for style and home décor trends, the new Eastgate location is more than just a place to purchase window treatments. It's a destination where customers can interact with experts who are passionate about finding the perfect solutions to enhance their homes or offices. From blinds and shades to shutters and draperies, Blinds Plus & More offers a variety of customizable options to suit every style and transform your home decor.
The Eastgate location is Blinds Plus and More's first in Clermont County and we look forward to serving the community with superior window treatment solutions for years to come. 
Serving Cincinnati with Tailored Window Treatment Solutions
Blinds Plus & More has always been committed to providing exceptional customer service and delivering tailored solutions to meet the unique needs of our clients. Serving the Cincinnati area with our top-notch window treatment solutions, Blinds Plus & More ensures that every customer is given personalized service from the moment they walk into any of our stores.
We are dedicated to helping customers find the perfect window treatments that reflect their style and specific needs. Whether it's blinds, shades, shutters, or any other window treatment, we offer a variety of customizable options to suit every individual's preference.
Our newest Eastgate location will continue this proud tradition of superior service and wide selection to ensure that we can provide tailored window treatment solutions to more customers than ever before. Whether you need window treatments for your home or office, Blinds Plus & More is the go-to destination for personalized service and tailored solutions that will transform any space.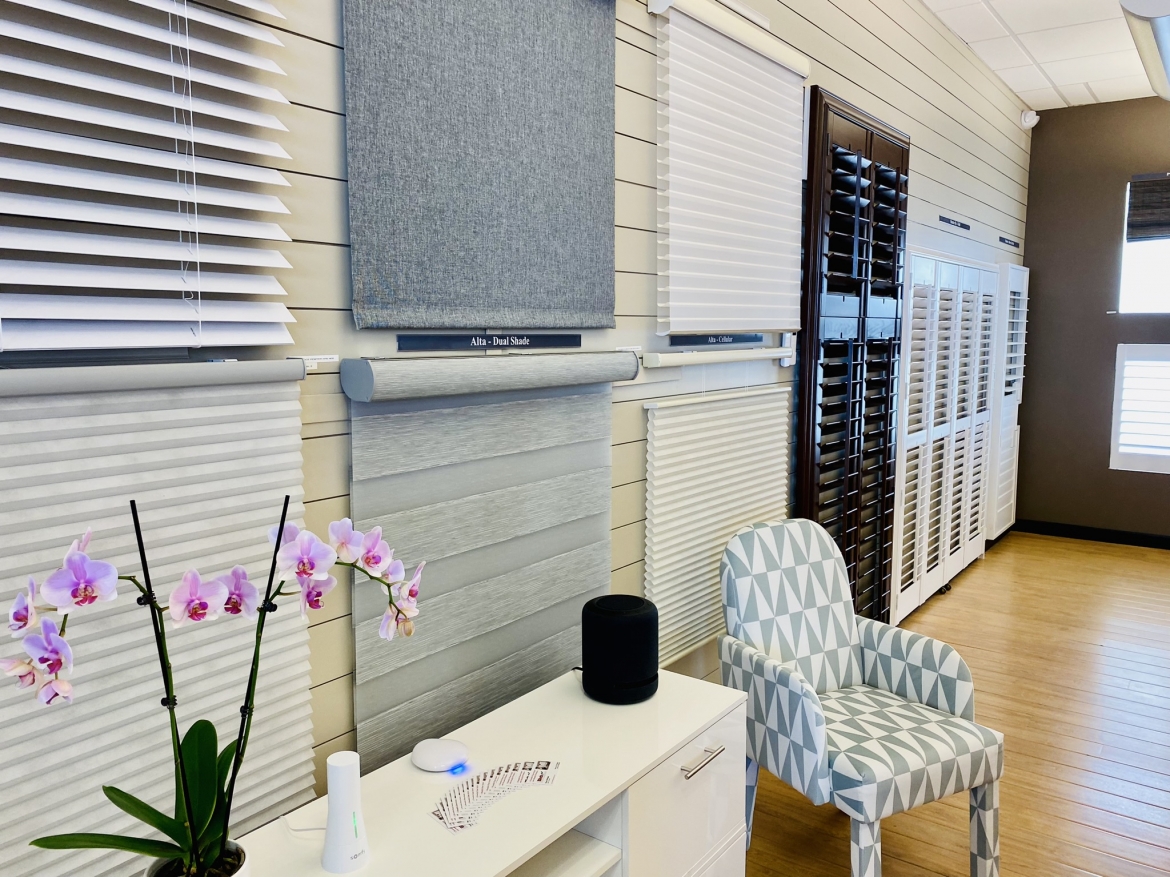 A Closer Look at Our Window Treatments
Let's take a closer look at some of our most popular window treatment options: faux & wood blinds, cellular shades, and composite shutters.
Faux & wood blinds offer a classic appeal and timeless elegance. These blinds are designed to provide excellent light control and privacy. Their easy-to-clean surface makes them a practical choice for any home or office setting. With a variety of colors and finishes available, customers can find the perfect blinds to complement their unique style.
Cellular shades are renowned for their energy efficiency. The distinctive honeycomb design traps air, providing insulation that helps reduce energy costs. These shades also offer superior light control and privacy. Customers can choose from a vast range of colors and fabrics to match their decor preferences while enjoying the added benefit of energy savings.
For those seeking durability and style, composite shutters are an excellent option. These shutters are resistant to warping, cracking, and chipping, making them ideal for areas with high humidity or high usage. In addition to offering excellent light control and privacy, their timeless design adds a touch of elegance to any room.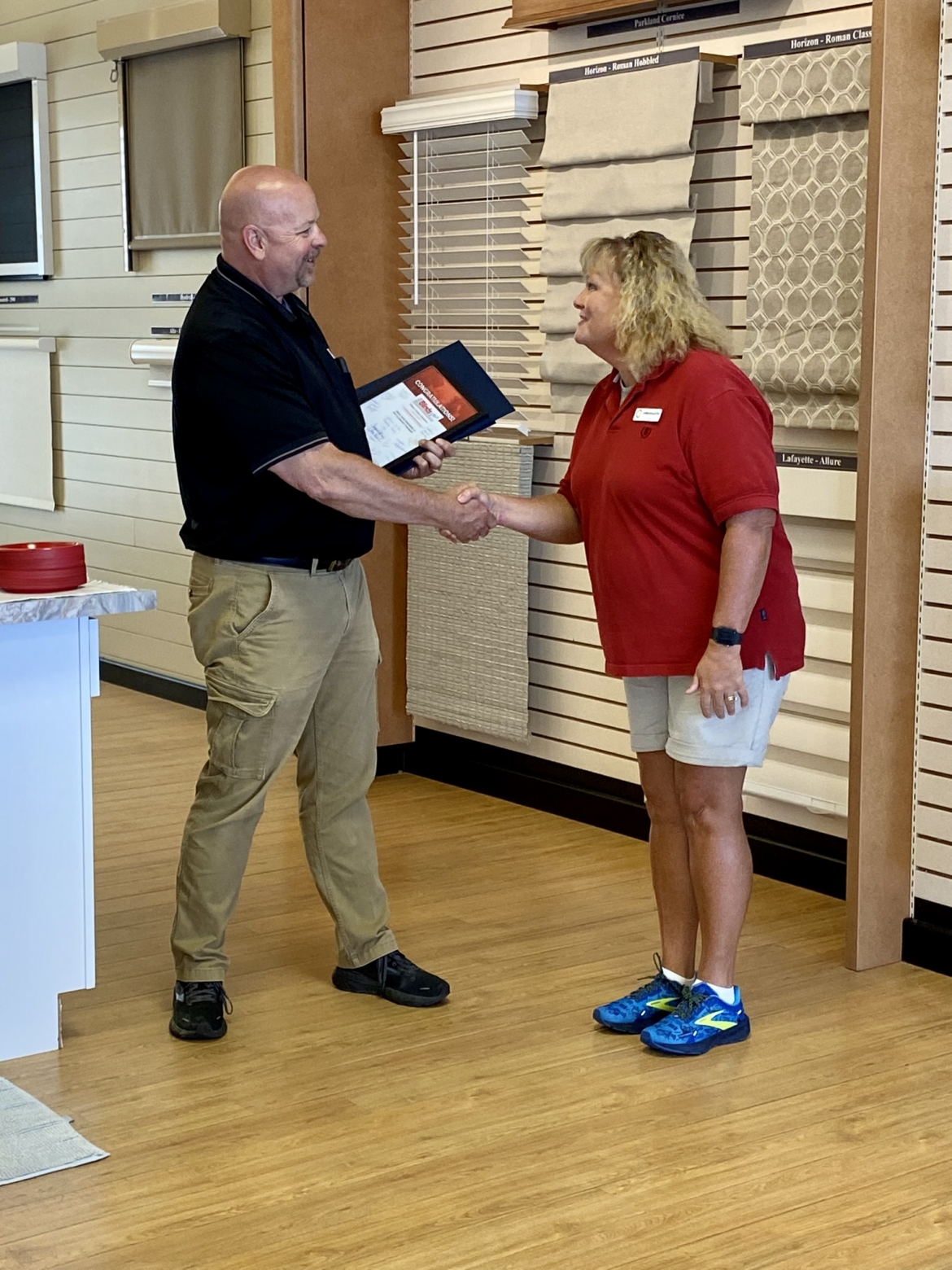 Committed to the Community
Blinds Plus & More's new Eastgate location is not just a business expansion, it symbolizes our deep commitment to the Cincinnati community. We are incredibly grateful for the opportunity to invest in Clermont County and Union Township, and we are excited to contribute to the local economy while serving our customers better than ever before.
At Blinds Plus & More, we believe in giving back to the community that has supported us throughout the years. Our mission goes beyond providing high-quality window treatments, it extends to making a positive impact in the neighborhoods we serve. 
As Blinds Plus & More opens its fifth location in Eastgate, we want to express our gratitude to the Cincinnati community for their ongoing support. We are eager to build partnerships, support local organizations, and be actively involved in community initiatives. Our team is passionate about making a difference, and we are excited to continue our journey alongside you.
Blinds Plus and More: Dedicated to Quality
At Blinds Plus & More, we understand that quality comes first. That's why every window treatment we sell is made with the highest level of craftsmanship and materials that are designed to last for years to come. We source our products from top manufacturers around the world, ensuring a superior selection of fabrics, colors, and textures for our customers. 
Our customers are at the heart of everything we do, and because of that, we are always looking for new ways to serve the community. We are grateful for the trust the Greater Cincinnati area has placed in us and we are committed to continuing to earn that trust with every interaction, sale, and installation.
As we celebrate the opening of our new Eastgate location, we eagerly look ahead to what the future holds. We are excited to serve the Greater Cincinnati area and beyond, providing our customers with the high-quality window treatment solutions they have come to expect from Blinds Plus and More. We are proud to serve Mason, Florence, Centerville, Cincinnati, and Eastgate.
Come discover what we have to offer at our newest showroom. Stop by Eastgate Blinds Plus and More today!
For more of the latest on window treatment styles, follow Blinds Plus and More on Facebook, Pinterest, and Instagram!
Happy with the Blinds Plus and More difference? Leave us a five-star review here!