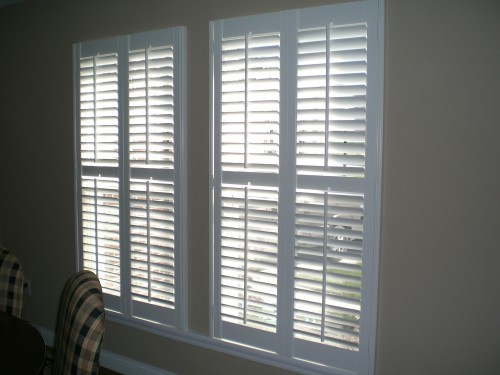 If you are seeking a classic, traditional look for your windows, shutters might be just what you are looking for!
Blinds Plus features Hurricane and Bahama Shutters, as well as Roll-away shutters. Customized for your home, shutters come in a variety of styles. Select from:
Choose Blinds Plus and More for your window treatment needs. Contact us today for your FREE no-pressure consultation.