Chances are that the biggest window in your home is your favorite.


We love large, expansive windows because they let in natural light, provide a tremendous view of the outdoors, and they often have features that other windows do not.


However, larger windows can also present some difficulties, usually when you are looking for window treatments.


Larger windows require larger window treatments, and it can be a challenge to find large window treatments that fit your style and needs.


Additionally, large custom windows need custom window treatments to match. You never want corded blinds, or those that are difficult to operate, so what do you do?


For those looking for large, custom window treatments or blinds in Cincinnati, Florence, Mason, or Centerville, Blinds Plus and More has some tips (and numerous options) to help you find the perfect window treatments for your large windows.


Keep reading to learn more about the best window treatments for your large windows.

Window Treatment Options for Larger Windows

Your home is unique and so are its windows. If you wouldn't trade your large windows for the world but are struggling to find the right window treatments to control light and privacy, then you are not alone.


Large windows are notoriously hard to treat, but you do have options!


Here are some of the top window treatments for larger windows.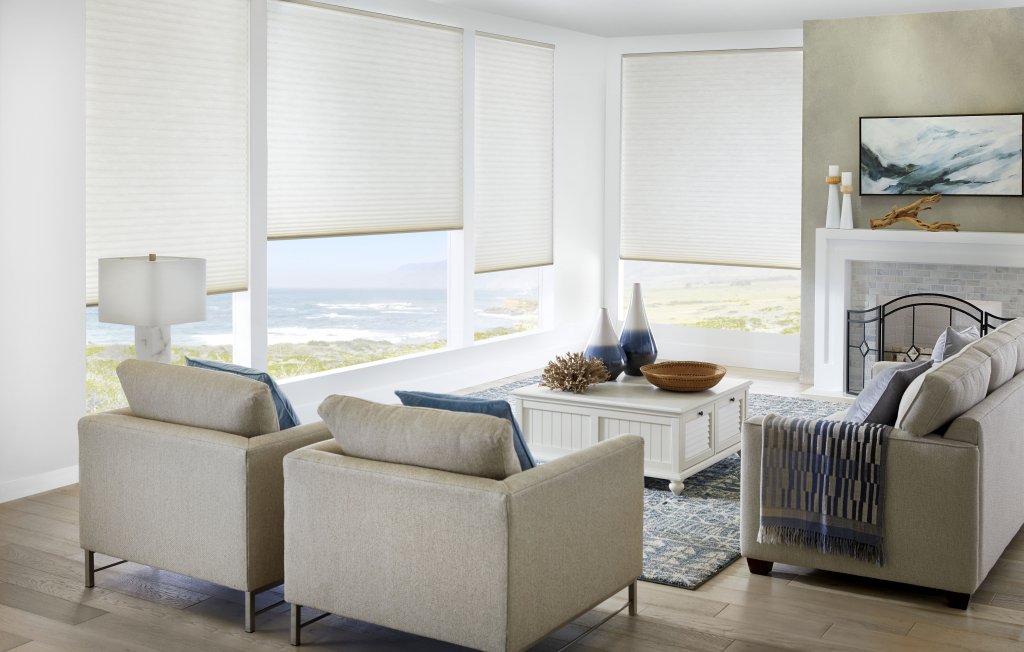 Cellular Shades

Cellular shades (and vertical cellular shades) are a perfect fit for large windows as they are lightweight and perfect for controlling heat penetration.


Find more options for energy efficiency!


You may have heard them called honeycomb shades. This is because these shades have honeycomb-shaped pockets which trap air to help reduce the heat that enters your home.


Not only do these shades look good, but they can also help you save on your monthly energy bill.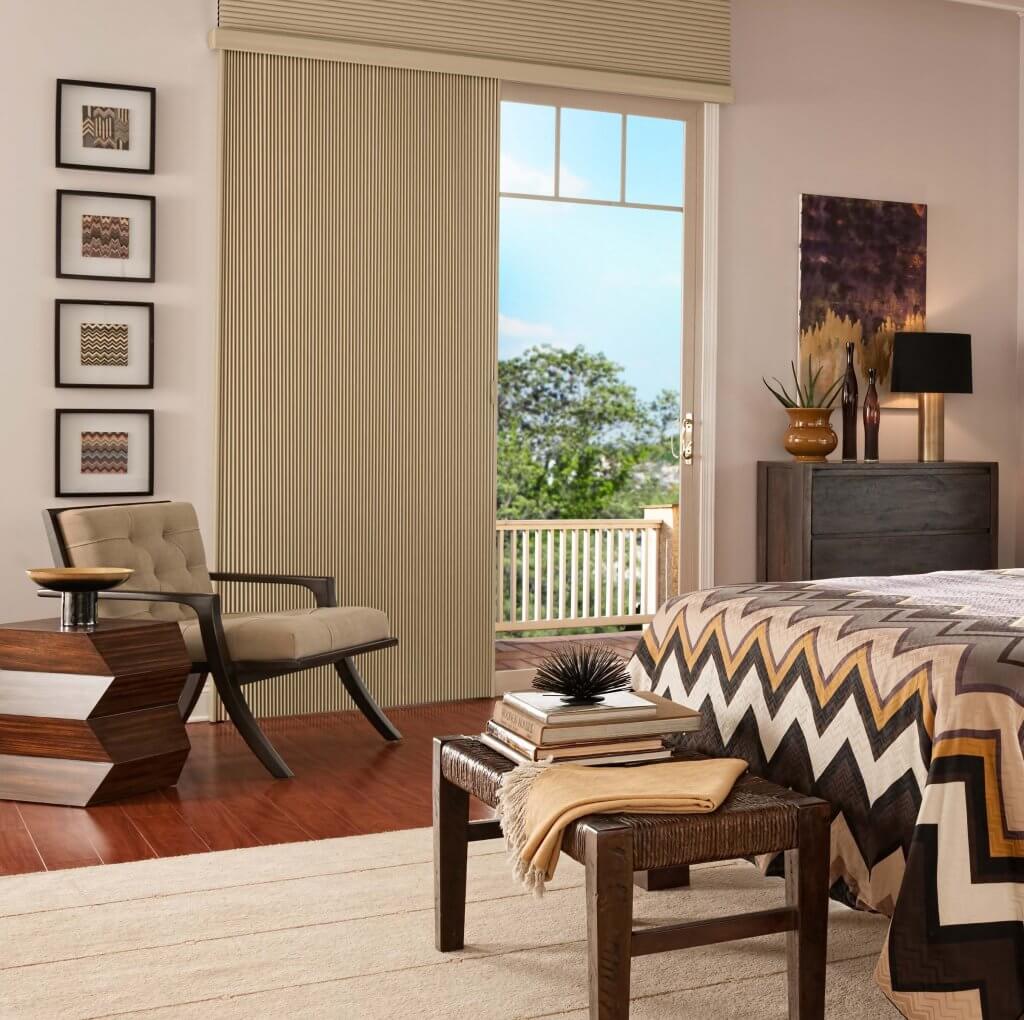 Vertical Blinds

If you are looking for a simple, classic look, then you would be wise to stick with the fundamentals. Vertical blinds are an excellent choice for larger windows as they are easy to clean and can be customized to fit the height of your window.


Vertical blinds are a popular choice for sliding doors as they can move with the door and easily condense. That means when your door is open it will not become bulky or take up too much space.


Add to that, they are easily installed and are made from simple materials like PVC or vinyl.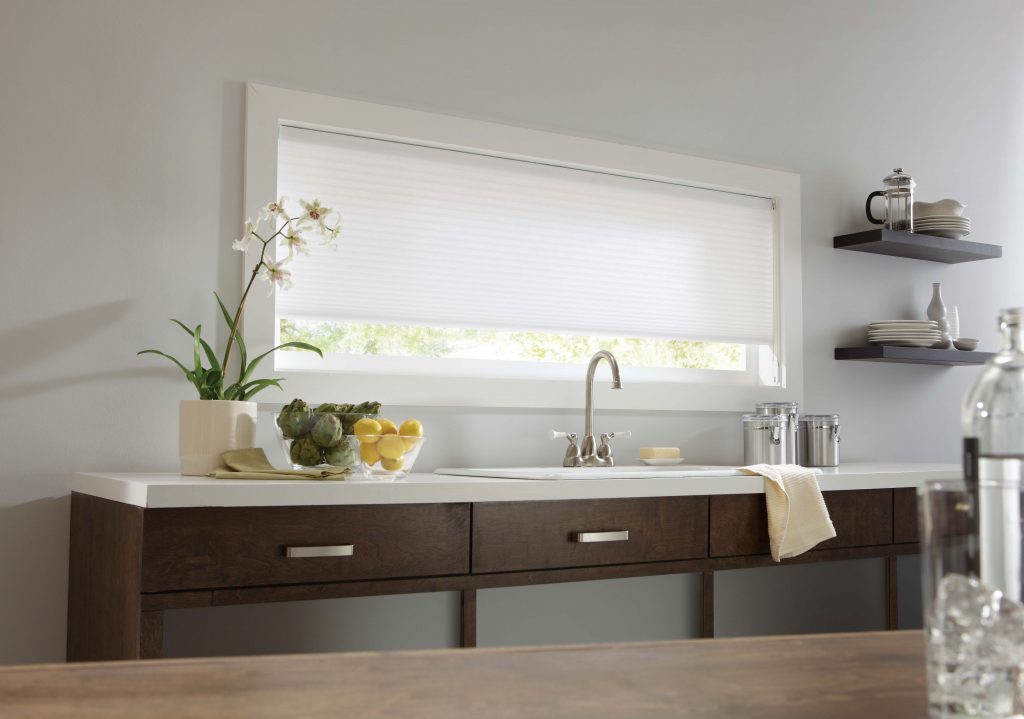 Motorized Blinds or Shades

Larger windows are often high up, hard to reach, or multi-faceted. Because of that, it can be burdensome to constantly adjust your blinds. For large windows that are high off the ground and exist on multiple walls, the sun often seeps through and can make for an unpleasant glare.


Enter motorized blinds.


Motorized blinds are perfect as they can be adjusted with the push of a button and you can even set scenes so your blinds adjust to the shifting sun automatically.


Find the Window Treatments and Blinds of Your Dreams at Blinds Plus and More

Finding the perfect window treatments for your large or tall windows can be a challenge.


Large windows are often a focal point of your home and improper window treatments can be unsightly or worse, make your large windows a burden.


Blinds Plus and More has the solution for you! We have hundreds of different options for you and our experienced team will guide you through the selection process to ensure you get the perfect window treatments for your home.


Looking to revamp your existing window treatments? Blinds Plus offers expert repairs!


If you want window treatments or custom blinds for your large windows in Cincinnati, Florence, Mason, or Centerville, then it is time to stop by one of our four locations today, Monday through Friday 10 to 5, Saturday 10-3, or other times by appointment!


Are you satisfied with the Blinds Plus and More difference? Leave us a five-star review here!


Follow us on Facebook and Instagram for more free window treatment tips!