When shopping for window treatments, one of the most difficult decisions is striking a balance between light level and privacy.


Some window treatments are excellent for privacy but leave your rooms dark and dreary. Meanwhile, other window treatments light your room impeccably, but any looky-loo or peeping tom with wandering eyes can see into your private life.


Don't get stuck in the dark about your light to privacy ratio. Read this post to see the light!


Find the Balance Between Light and Privacy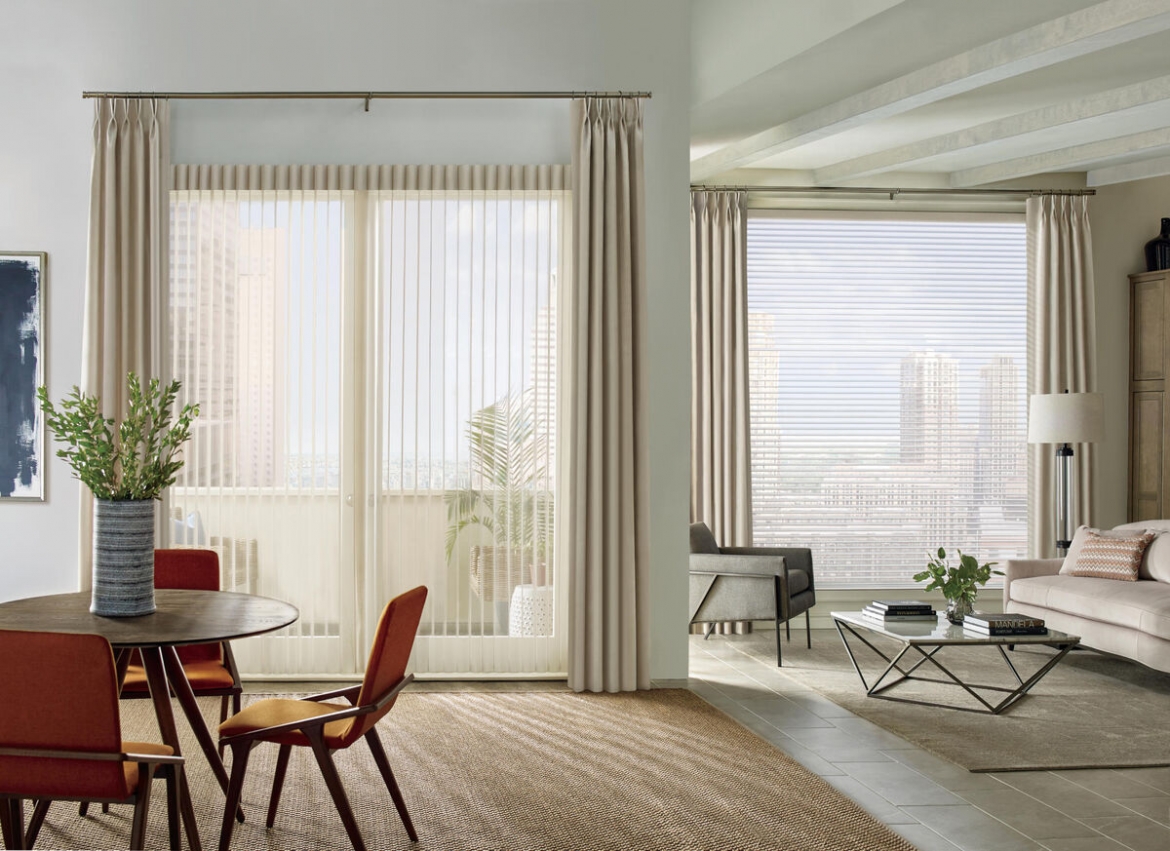 Decide what privacy level you need


Determining your ideal privacy level isn't always easy. If you are on the ground floor or near the street, then you will want more privacy. If you are higher up, then you might need less privacy.


If you're looking for both light and shade, one option is light filtering shades.


The image to the right is Silhouette from Hunter Douglas ®


If you need even more privacy than these can give you on their own, pair them with another window treatment such as curtains or paneling. This combination will help keep passersby from seeing what's going on inside without totally blocking all sunlight from entering!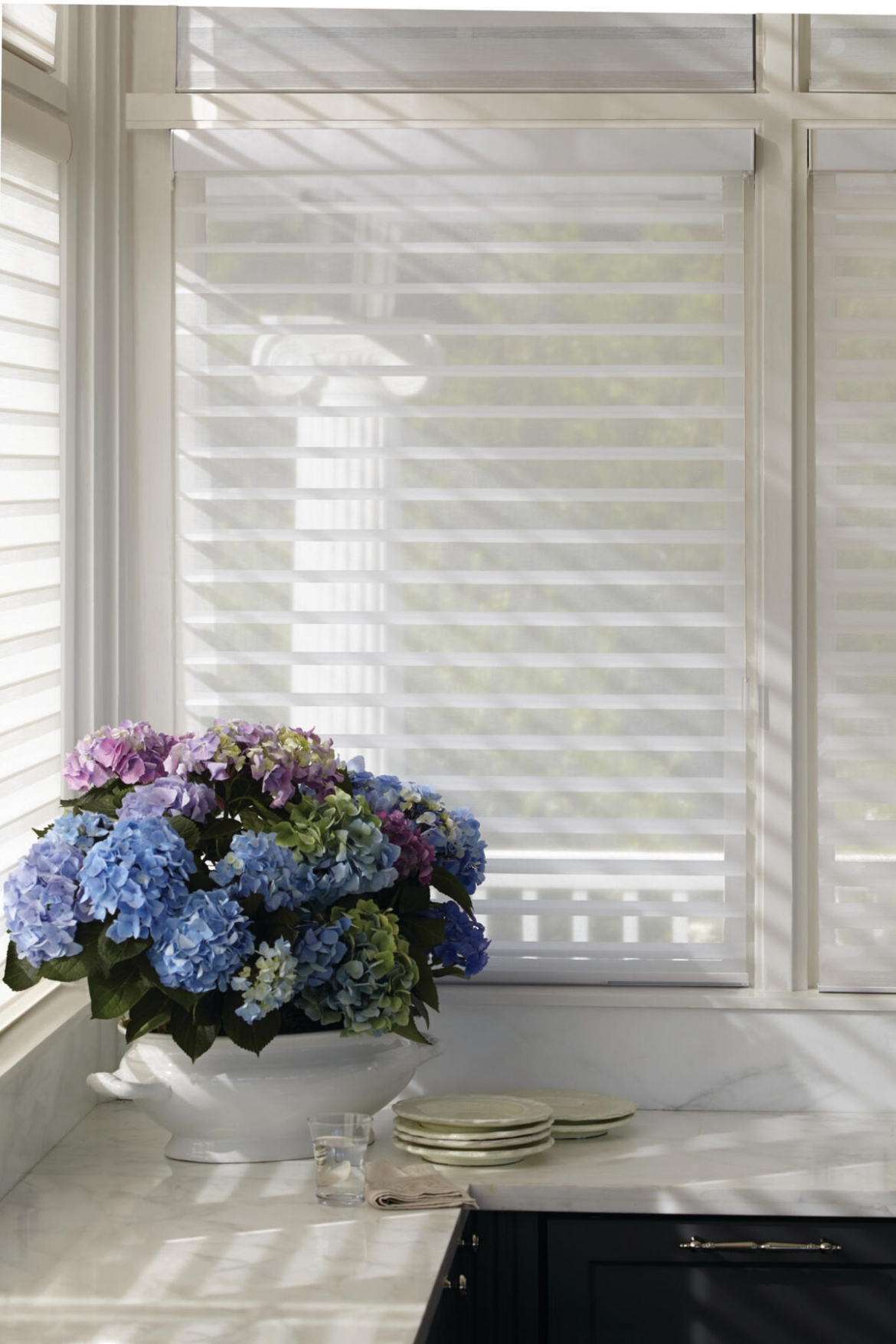 Choose a fabric that opens up enough to provide privacy when raised, but still blocks most of the sun when closed.


When choosing a fabric for your window treatments, you'll want to look at the openness factor of the fabric. If it's not open enough, you might not be able to use it as a privacy curtain when raising it. You also need to ensure that the shade opens up enough for you to have full visibility within your home or office when raised.


A great example is a Duolite roller shade by Hunter Douglas. ®


Here are some other things you may want to consider:


Fabric opacity: How much light does this window treatment let in? This will help determine if any given window treatment is an option for blocking out light or letting it in.


Fabric durability: How long will this window treatment last before needing to be replaced? Is there any way we could prevent such damage from happening?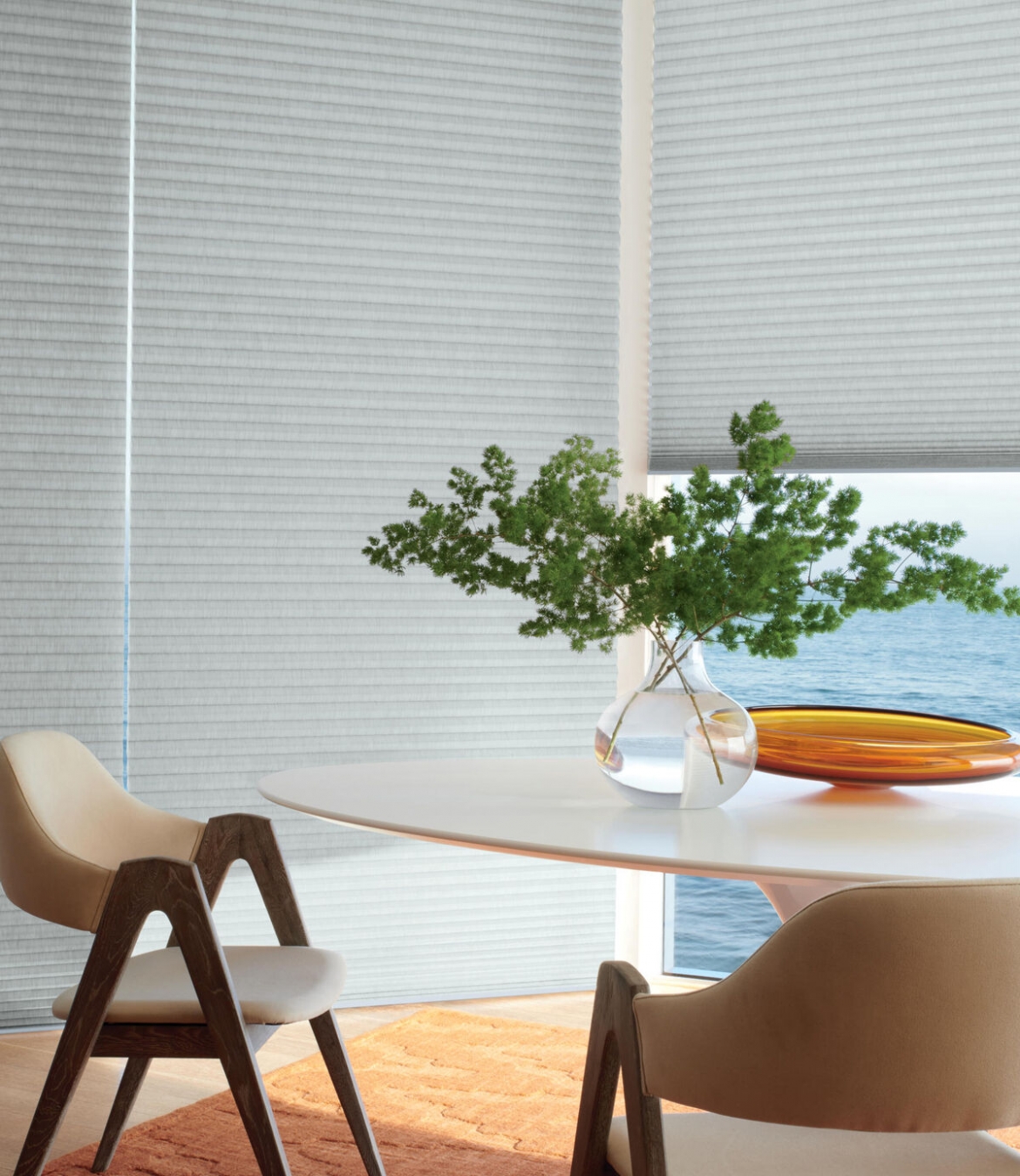 Consider light-filtering cellular shades, which give you both comfort and light control while maintaining privacy.


If you want to let in as much or as little light as possible, but still maintain privacy, consider light-filtering cellular shades. These are also known as honeycomb shades because of the design's appearance. This type of shade comes with many fabric and color options that match any decor, so it's easy to find a look that will fit your space perfectly.


Cellular shades feature a large view-through area so they're easy to open and close while still providing privacy when shut. They're an ideal choice if you spend most of your time indoors but want to be able to enjoy natural sunlight when needed without being seen by neighbors or passersby.


Light filtering shades from Hunter Douglas

®

are a good choice for adding light to your home without compromising privacy.


If you're looking for light filtering shades that let in plenty of natural light while maintaining privacy, Hunter Douglas has many great options.


The brand offers a wide range of fabrics, including sheer and semi-sheer styles, as well as a variety of colors. If you want to brighten up your home without compromising privacy, the Transitional Silhouette Light Filtering Shade® is a good choice.


This shade is made from polyester blend fabric and comes in several different color options. It also uses the Hunter Douglas® Accenti Color System which lets you easily coordinate your window treatments with other items in your home.


Ready to find the perfect balance between light and privacy for your home? Stop by one of Blinds Plus and More's expansive showrooms.


We have showrooms in Cincinnati, Centerville, Florence, and Mason. Our showrooms have the best selection at prices that cannot be beaten.