You are always looking for the next big thing in window treatment technology.


Our window treatments not only control how much light is let into our rooms, but they also determine a room's level of privacy and add an extra splash of style to your room's interior.


A good window treatment should help you find the perfect balance between light, privacy, and style.


So why do so many window treatments force you to compromise?


Introducing the Silhouette® Window Shadings from Hunter Douglas. ®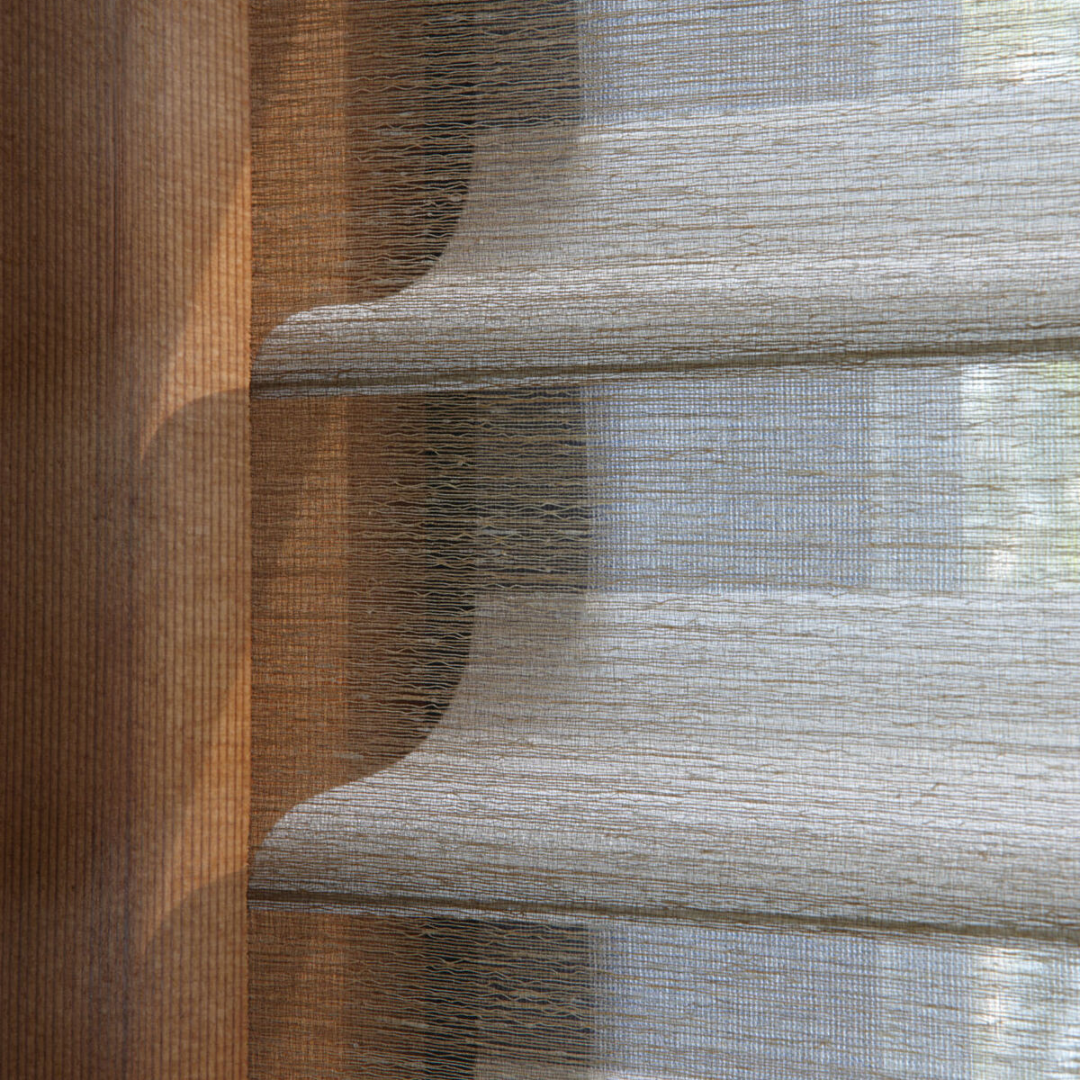 These innovative window treatments strike the ideal balance between brightness, privacy, and style.


But what makes them so special? Keep reading to find out more!


Get More with Silhouette® Window Shadings from Hunter Douglas ®


Silhouette ® window shadings from Hunter Douglas ® are the dream window treatments for a perfectly balanced room.


You deserve the luxury of having light and privacy at the same time. The soft, adjustable S-shaped vanes, the signature feature of Silhouette ® window shadings, give you just that.


They allow the ideal amount of light into your room while blocking out the peering eyes of nosy neighbors and passersby.


The S-Shaped vane seems to float between two sheer layers of fabric, meaning you add an extra touch of style to your room as well.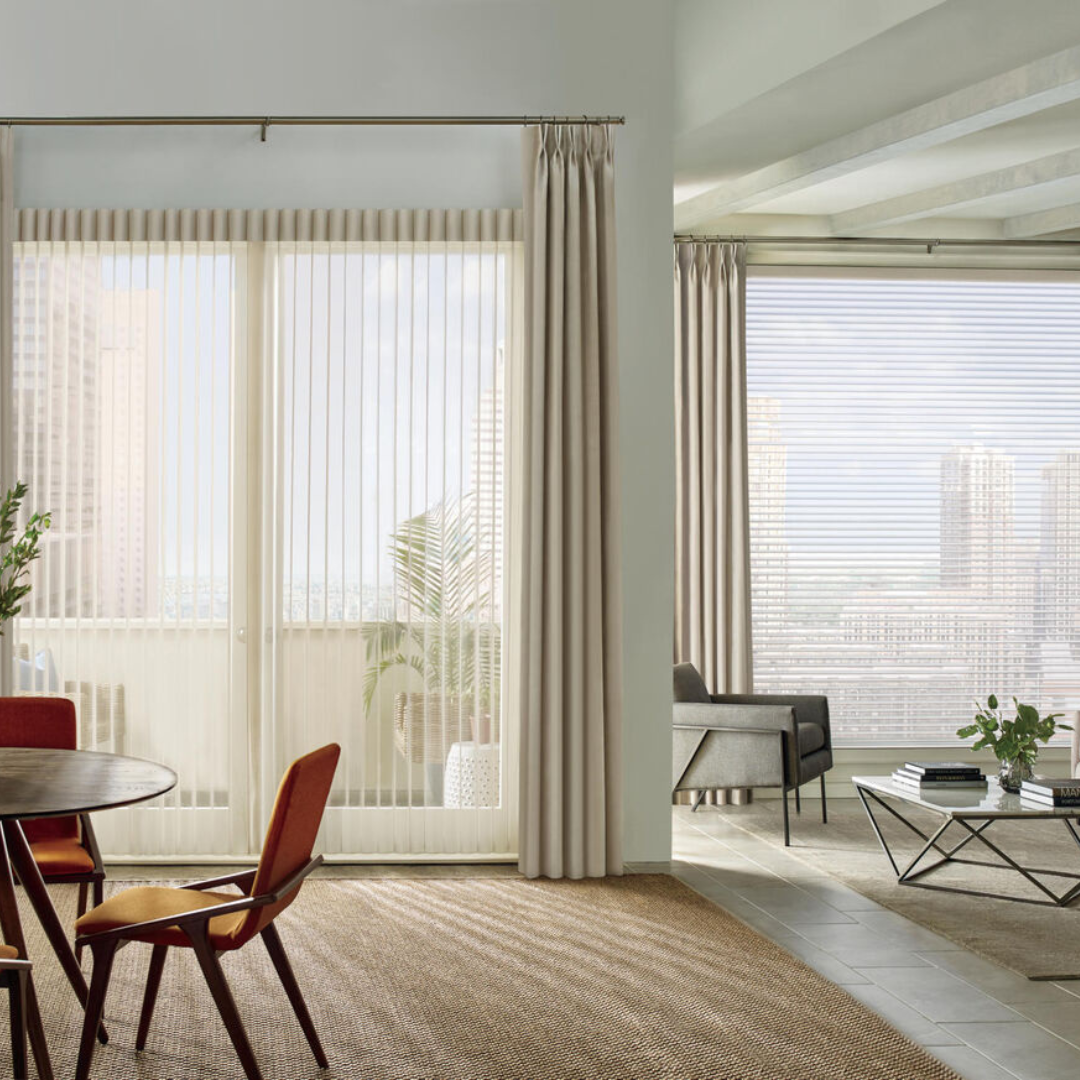 Let's look at some of the key features the Silhouette® window shadings can offer you.


Key Features of the Silhouette® Window Shadings from Hunter Douglas ®


The Silhouette® window shadings offer many distinct and fascinating features. Let's look at how Silhouette® window shadings can revolutionize your interiors.


Better views from your window. The Silhouette ClearView® Shadings are crafted and designed with a unique combination of specialized front and back sheers to maximize your view of the outdoors, without allowing wandering eyes to see in.


You get the sunlight you need. The double-layered vanes on Silhouette Halo® Shadings give you the power to redirect sunlight in your rooms. That means you can tell the light to shine exactly where you want it (and never in your eyes). You will have the ultimate control to manage light throughout the day.


Premium design and style. No other window treatment can offer the rich, warm texture that comes standard with the Alustra ® Collection of Silhouette. Fabric, texture, colors, and hardware come together to meet the criteria of discerning designers and thoughtful customers who seek the best in design.


Superior UV protection. The beautiful dual-layer sheer fabric filters harmful UV rays to protect your furniture and home from fading. Depending on the sheer fabric you choose, your Silhouette® window shadings can block up to 88% of UV rays.


Perfect privacy and light control. The white rear sheer obstructs the view into your home, providing privacy even when your vanes are completely open. To meet your light and privacy needs, it's as simple as tilting your vanes to your desired position. Hunter Douglas® handles the rest.


Get the deep darkness you desire. Silhouette Duolite® shadings give you all the benefits of a Silhouette® shade with an independently operated roller shade nestled neatly behind it for the ultimate control over incoming light.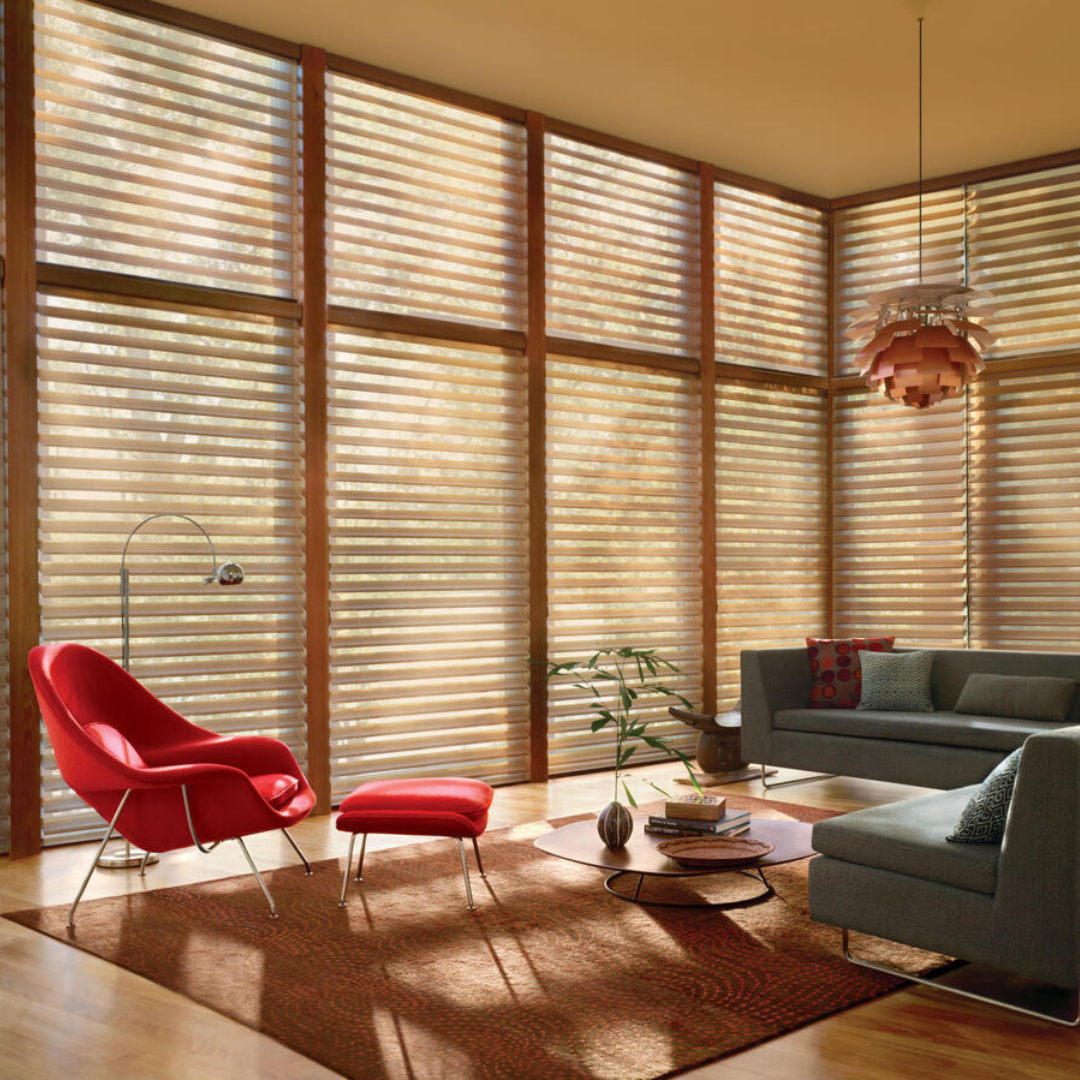 Simply choose your orientation, vane size, height, and width to find the perfect Silhouette® window shadings to meet your needs.


Get the Best Window Shadings from Blinds Plus and More


You should not have to compromise on your window treatments. And at Blinds Plus and More you never have to.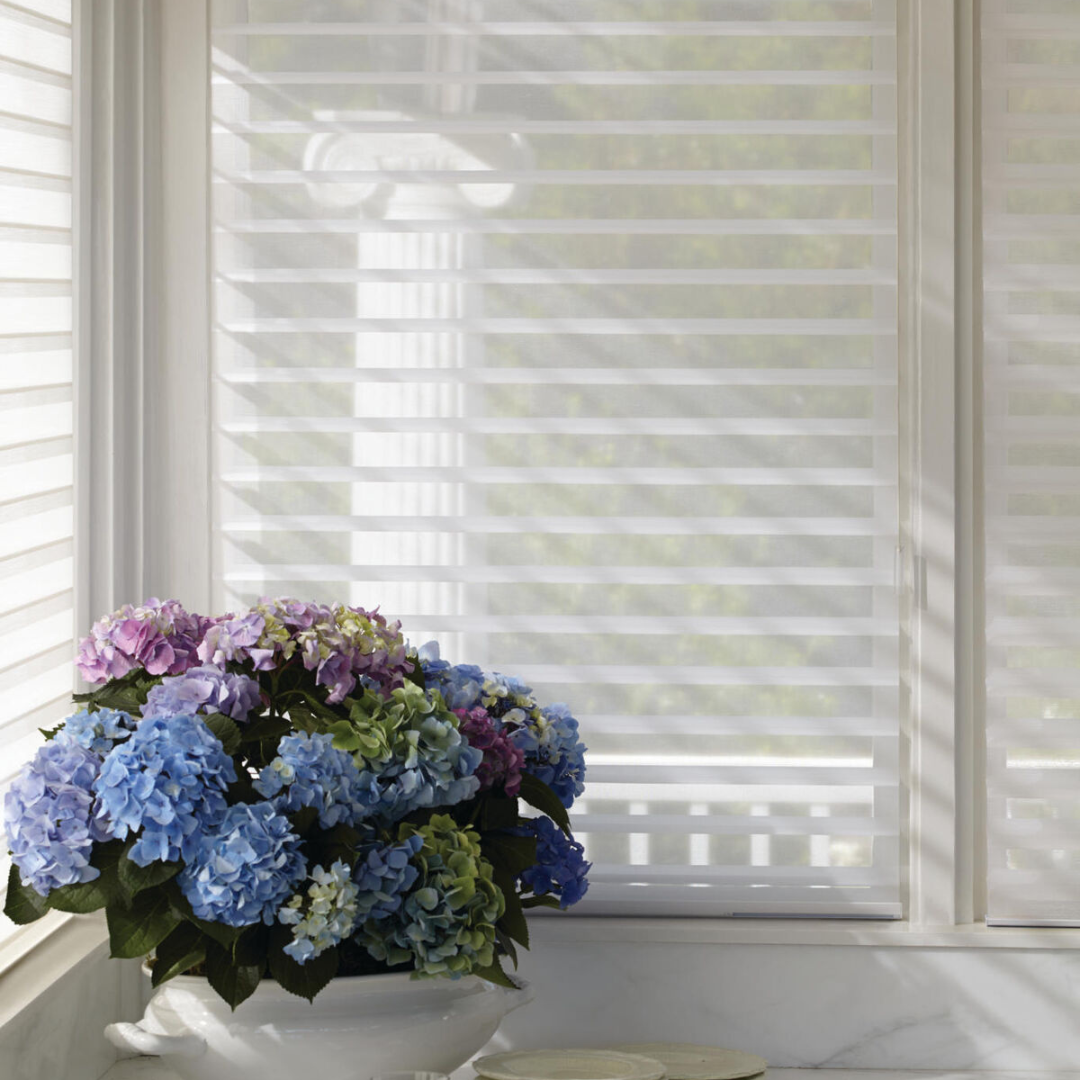 We offer the best, most stylish window treatments from the top brands including Hunter Douglas. ®


Our expansive showroom allows you to browse our many options and visualize the perfect option for your home.


Ready to get the window treatment upgrade you deserve? Stop by one of our four locations in Cincinnati, Mason, Centerville, or Florence.