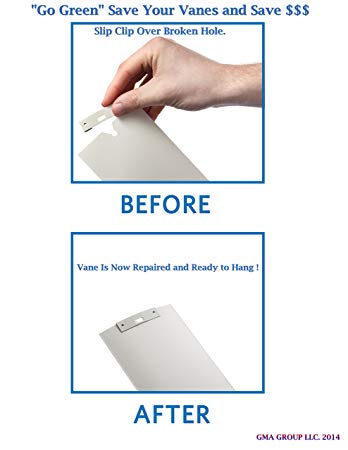 Are your neighbors able to peek in through the gap where your vertical vanes once were? Well, there is a way to prevent those nosy neighbors from looking in. Vane savers to the rescue! Vane savers can be used to rehang the vertical vane that is cracked or chipped at the very top. Once they're snapped on you can hang the vertical vanes right back up where they belong.
You can purchase a vane saver for $2.00 at any of our Blinds Plus locations!
Come in today to help save your vanes!