There's nothing like a good night's sleep.


However, in our modern lives, many things can distract us from getting our well-deserved shuteye.


From phones to street lights, nighttime is often filled with distractions and unnatural luminescence. The trick to getting a good night's sleep that will leave you feeling refreshed and ready to tackle the day ahead is installing window treatments with advanced light-blocking capabilities.


There are many options to choose from, and at Blinds Plus and More we have the secrets to help you block out the maximum amount of light. That way, you can get a great night's sleep every night.


In this post, we will detail some of the best window treatments available when it comes to blocking out light, as well as some tips for optimizing your window treatments to eliminate light gaps.


These Window Treatments are Best at Blocking Light


Nothing is worse than a good night's sleep ruined by glaring light from the outside.


These window treatments are perfect for blocking out light and helping you get the rest you deserve.


Honeycomb Shades


Honeycomb shades are one of our most popular window treatments at Blinds Plus and with good reason.


These shades are great at blocking out light, and in addition, they also insulate your room from noise and extreme temperatures.


You can order honeycomb shades in room darkening options, and you can choose from a wide range of colors to help personalize your window treatments.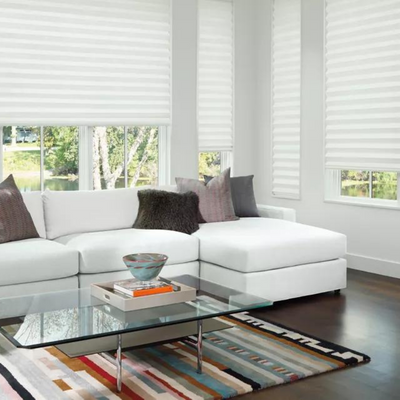 Roman Shades


If you want to block out light, then there are few better choices than the classics.


Roman shades are a time-tested model with a look that will never go out of style. They are effective at blocking out both light and sound, especially when partnered with a high-quality window liner.


The thicker the fabric, the better your roman shades will be at blocking out light.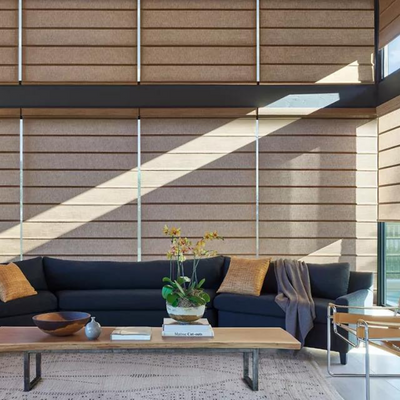 Blackout Roller Shades


Blackout shades are an excellent choice for keeping glaring light from shining in your eyes when you are trying to sleep.


These blackout shades have a simple design and are made from one piece of high-quality fabric.


Blackout roller shades offer you privacy and insulation and are highly effective at deterring light from seeping into your room.


Top Tips for Eliminating Light Gaps from the Cincinnati Sun


When we talk about tips for getting a good night's sleep, one of the most effective steps you can take is eliminating light gaps in your window treatments.


We spend almost half of our lives in our bedrooms. Eliminating light gaps can help make your Cincinnati shades much more effective.


Consider the following tips to eliminate light gaps in your window treatments.


Layer Your Window Treatments


For the best room-darkening effect, layer your window treatments.


If one room's darkening shade helps block light, two will be twice as powerful.


Light Blocking Strips Support Your Window Treatments


Sometimes your window treatments will not have enough fabric to cover your entire window evenly. Light-blocking strips to the rescue!


These L-shaped strips of plastic can be placed in front of or behind your window treatments to prevent light gaps and ensure your window treatments have more light-filtering effects.


Go for an Outside Window Mount


Stoplight gaps in their tracks by mounting your Cincinnati window treatments outside of the window frame.


This will ensure that your window treatments cover your entire window and there are no pesky blinding halos left over.


Get the Best Window Treatments in Cincinnati from Blinds Plus and More


Get the good night's sleep you deserve when you opt for one of the fabulous room-darkening window treatments from Blinds Plus and More.


We have four locations in Southwest Ohio and Northern Kentucky. Visit one of our showrooms in Cincinnati, Florence, Mason, or Centerville for the best selection of room-darkening window treatments.


Get the good night's sleep you deserve! Stop by Blinds Plus and More today!


Are you happy with the Blinds Plus and More difference? Leave us a review on Google today!