Your window treatments have a substantial effect on your home. They control not only your home's privacy and style but also its comfort and energy efficiency. Finding the right shades or blinds can be especially challenging for those living in an urban apartment.

Urban apartments often face challenges that suburban or rural homes do not. For example, urban apartments might have bright streetlights that shine through your windows at night, or they may be subject to loud motor vehicles passing by at all hours. 

The right window treatments can address or solve these problems while adding an extra touch of style and charm to your home. Urban apartment dwellers need window treatments that fit their window frames and keep out light and sound for maximum privacy. 

In this post, we will discuss the window treatment needs of urban apartment dwellers, what to consider when it comes to aesthetics and design, as well as some lighting considerations apartment dwellers should make.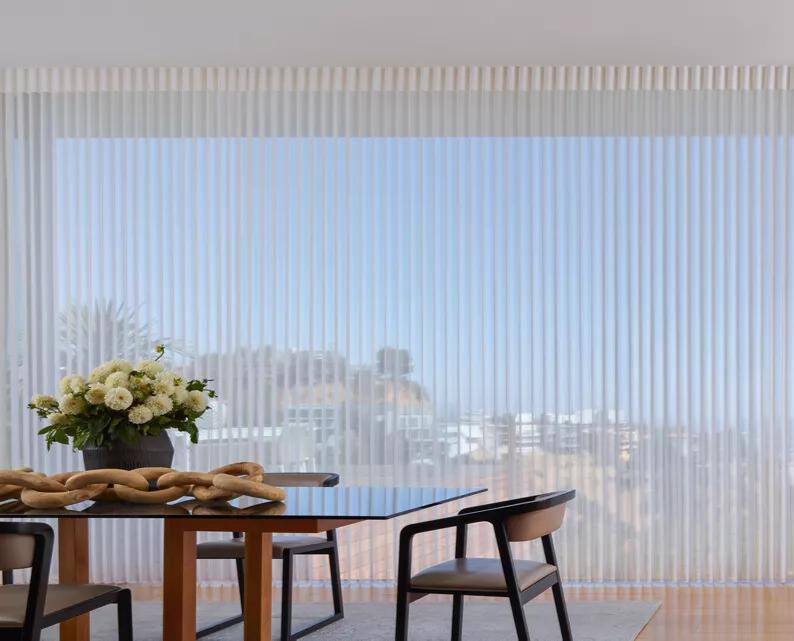 Assessing Your Needs and Lifestyle
When it comes to choosing the ideal shades and blinds for your urban apartment, it's important to consider your specific needs and lifestyle. Here are a few key factors to assess before making your decision.
Layout and Window Types
First, take a close look at your apartment's layout and window types. Different windows may require different types of treatments, such as vertical blinds for large glass doors or roller shades for smaller windows. Consider the style and function of each window to determine the best treatment for each room.
Privacy Requirements
Next, think about your privacy requirements. Living in a busy city means you may have neighbors or passersby who can see into your apartment. Consider using blinds with horizontal slats, like Venetian blinds, or cellular shades that offer privacy while still allowing natural light to filter through.
Light Control
Light control is another important consideration. Do you prefer bright, natural light flooding into your space, or do you prefer to block out sunlight for a cozier ambiance? Options like pleated shades or blackout shades can help control the amount of light entering your apartment.
Energy Efficiency
Finally, think about energy efficiency. Urban apartments often have large windows that allow for a great amount of natural light, but also for heat gains in the summer and heat loss in the winter. Cellular shades or roller shades with a layer of insulation can help regulate the temperature and save on energy costs.

By assessing your needs and lifestyle, you can choose shades and blinds that not only provide the desired functionality but also enhance the overall aesthetics of your urban apartment. Consider factors such as privacy, light control, energy efficiency, and the specific window types in each room. With a wide variety of materials and styles available, you'll be able to find the perfect window treatment to suit your urban living space.

Do different rooms need different window treatments? This guide has the answer!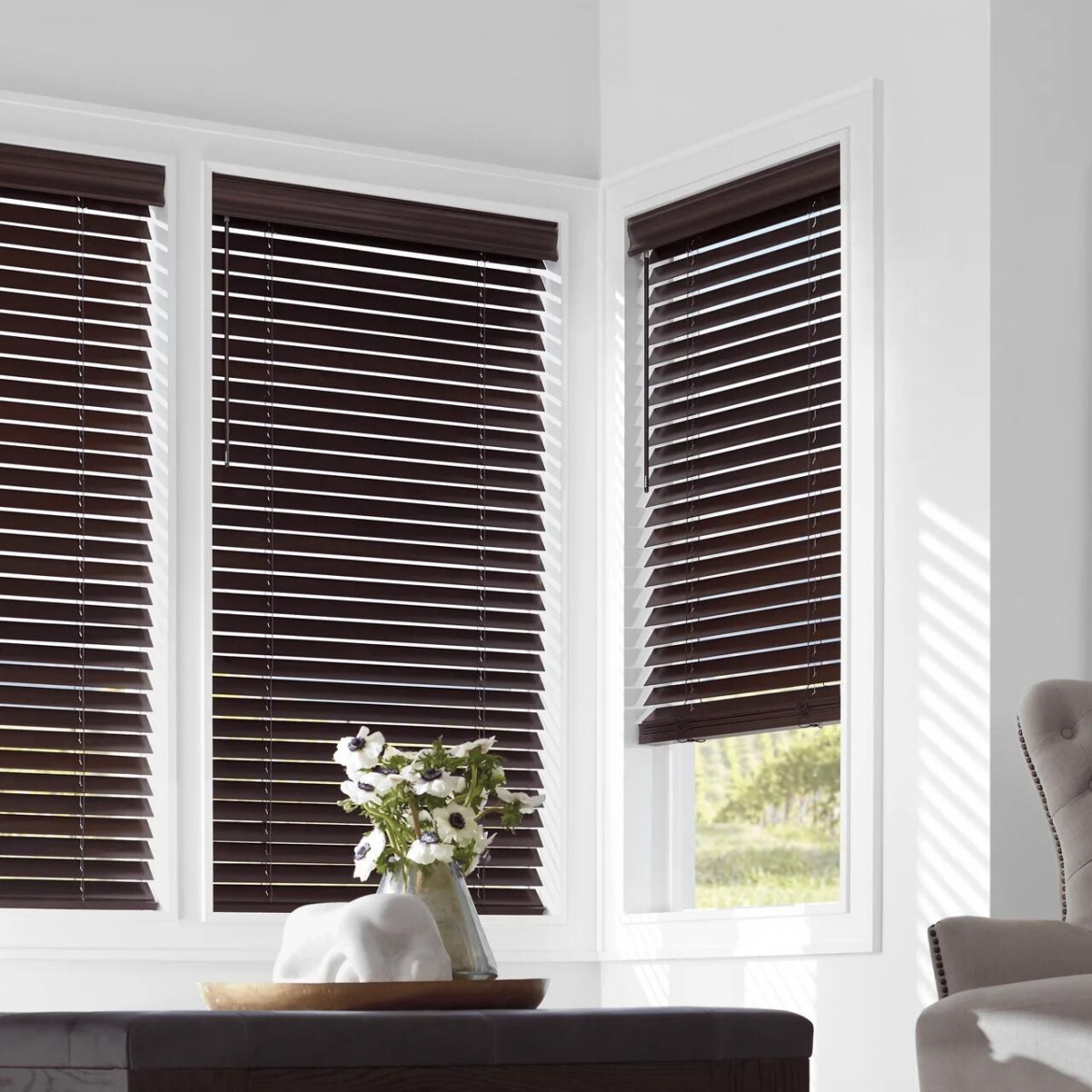 Considering Aesthetics and Design
When selecting shades and blinds for your urban apartment, it's essential to consider the aesthetics and design of your space. Matching window coverings with your apartment's style can enhance the overall look and feel of your living area.

Below we cover:


Colors, patterns, and textures for window treatments


Considerations for the atmosphere of your rooms


Fabrics and materials to consider for window treatments


Start by assessing the colors, patterns, and textures in your apartment. Choose shades and blinds that complement the existing décor and color scheme. If your apartment has a minimalist or modern style, opt for clean lines and neutral shades. For a more eclectic or bohemian vibe, consider shades with vibrant patterns or textured fabrics.

Furthermore, think about the mood and atmosphere you want to create in each room. Lighter colors and sheer fabrics can create an airy and open feel, allowing natural light to filter through. On the other hand, darker shades or room-darkening blinds can create a cozy and intimate ambiance.

Additionally, consider the fabric or material of the shades and blinds. For a sleek and contemporary look, faux wood or aluminum blinds can be a great choice. If you prefer a softer and more elegant appearance, fabric window treatments like Roman shades or fabric panels can add a touch of sophistication.

Remember, the goal is to select shades and blinds that not only provide functional benefits but also enhance the overall aesthetic of your urban apartment. Finding the perfect balance between style and functionality will ensure that your window treatments seamlessly blend with your apartment's design.

Color matters when it comes to window treatments. This guide helps you select the right color for your aesthetic needs!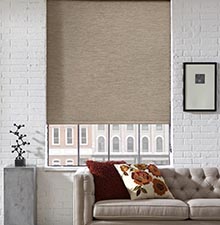 Considering Indirect Lighting
When selecting shades and blinds for an urban apartment, it's important to consider the concept of indirect lighting. Indirect lighting refers to the use of diffused light that is reflected off surfaces or directed through layers of material, rather than shining directly into the space. This gentle and soft lighting creates a warm and inviting ambiance in any room.

To combine shades, blinds, and indirect lighting for optimal ambiance, choose window treatments that allow for light filtration. Cellular shades, roller shades, or sheer blinds are excellent options as they soften and disperse natural light, creating a welcoming and cozy atmosphere. These types of window treatments offer a balance of privacy while still allowing ample light to enter the room.

Consider layering your window treatments to further enhance the effect of indirect lighting. Pairing sheer curtains or blinds with room-darkening shades or blinds provides versatility in adjusting the amount of light that enters the room. This allows you to control the ambiance and privacy levels throughout the day.

Looking for room-darkening window treatments? Check out this guide!



Exploring Different Shade and Blind Options


Blinds Plus & More offers a wide variety of shade and blind options to enhance your urban apartment living. Our extensive range includes custom blinds, honeycomb shades, Roman shades, motorized blinds, wood and vinyl shutters, Hunter Douglas® products, ALTA® products, and more!

We take pride in offering all the best window treatments to fit the needs of anyone, including those living in urban apartments. Our team of experienced window treatment professionals will help you find the perfect window treatments for your needs. 

If you are looking for your next great window treatment upgrade, stop by one of our five showrooms in Mason, Centerville, Florence, Cincinnati, and Eastgate today!

For more tips on blinds, shades, and other window treatments, follow Blinds Plus on Facebook, Instagram, and Pinterest! Happy with the difference Blinds Plus made in finding your window treatments? Leave us a quick five-star review here!