Window treatments have come a long way over the years. From traditional curtains and drapes to blinds and shades, to now motorized shades, the evolution of window treatments has been driven by the need for convenience, functionality, and aesthetic appeal.
In recent years, the rise of smart homes has brought about a new wave of innovation in window treatments. With the integration of technology, it has become easier than ever to control and automate the opening and closing of blinds and shades with the touch of a button or a simple voice command.
One company that has been at the forefront of this technological revolution is Hunter Douglas® with their PowerView® motorization system. Available in many different shade styles, this advanced system allows homeowners to control their shades with their mobile devices, Amazon Alexa, Google Assistant, and even the PowerView Pebble® remote control. It also offers features such as scheduling shades to open and close at specific times of the day and adjusting shades to optimize natural light and privacy.
Learn more about Hunter Douglas ® shades. This is your complete guide to Hunter Douglas®!
In this post we will discuss:


The stunning difference motorized shades make in your home


Hunter Douglas's® contributions to motorized shades


Powerview Automation® and app control
Keep reading to learn more about motorized smart shades and how they can improve your home!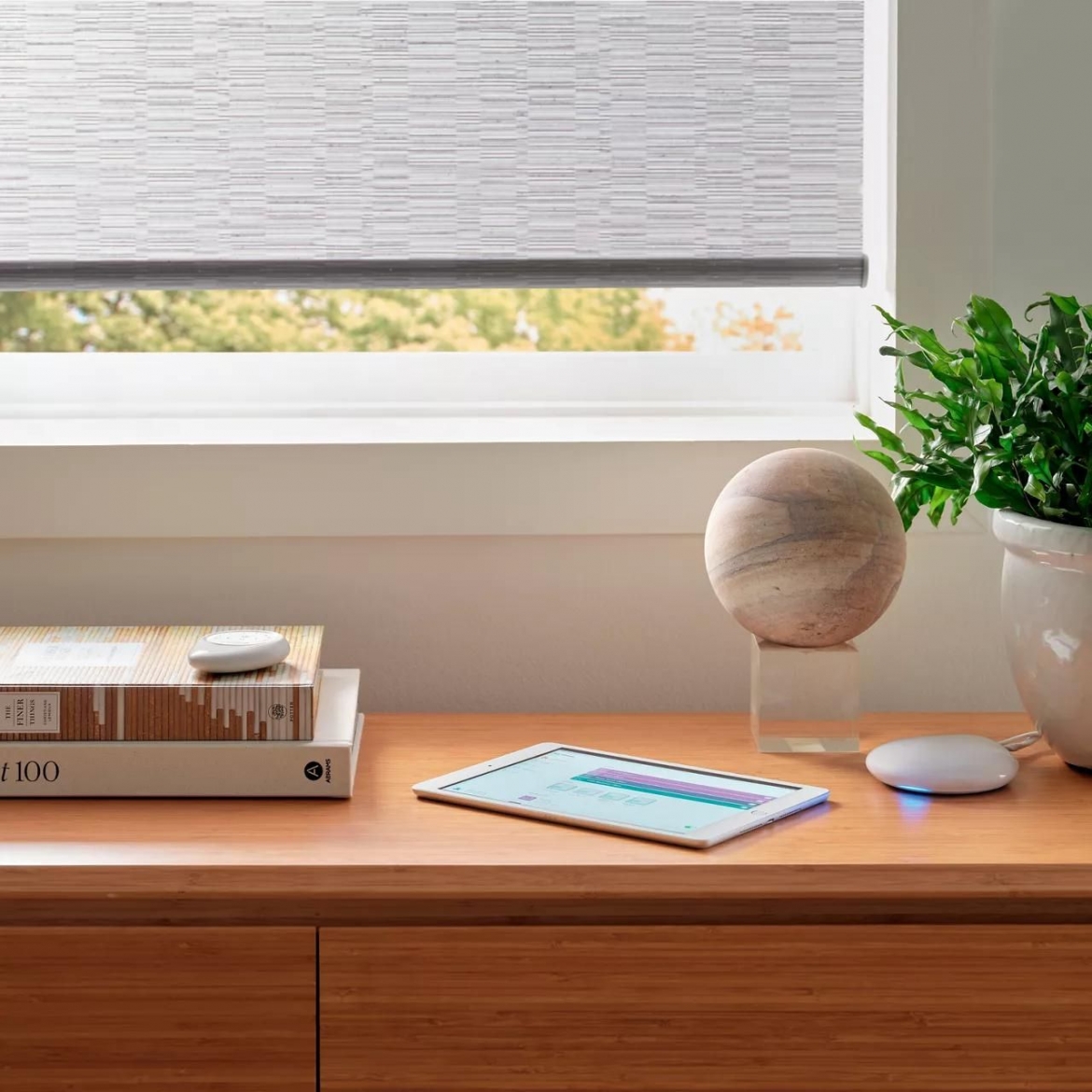 The Magic of Motorized Shades
In the fast-paced world we live in, convenience is key. And when it comes to making our lives easier, automated window treatments are a game-changer. Motorized shades, with their advanced technology and innovative features, offer a level of convenience that was previously unimaginable.
With the PowerView® system, homeowners have the freedom to control their window coverings from anywhere, enjoy the convenience of rechargeable battery wands with extended battery life, and experience the benefits of smart living made easy. Not only that, but motorized blinds and shades are perfect for tall or hard-to-reach windows and skylights.
As smart homes continue to grow in popularity, motorized shades and the PowerView® system are becoming must-have features for those seeking an innovative and user-friendly solution to window treatments.
One of the biggest benefits of motorized shades is energy efficiency. With the ability to schedule shades to open and close at specific times of the day, homeowners can optimize natural light and reduce their reliance on artificial lighting. This not only saves energy but can also lower utility bills.
Privacy is another important aspect that motorized shades address. With a simple tap on your favorite device or a voice command to Amazon Alexa or Google Assistant, you can instantly close the shades and create a private oasis in your home. This is particularly beneficial for those living in busy urban areas or near neighbors.
Security and child safety are also enhanced with motorized shades. By being able to control the window coverings even when you're away from home, you can create the illusion of being present, deterring potential intruders. Additionally, the absence of cords or chains in motorized shades eliminates the risk of accidents, making them a safe option for families with young children or pets.
The magic of motorized shades lies in their ability to seamlessly integrate with your smart home system. Whether it's through a mobile device, Amazon Alexa, Google Assistant, or the PowerView Pebble® remote control, you have full control at your fingertips. With the Hunter Douglas® PowerView® motorization system, you can effortlessly adjust your shades to your desired position, all with a simple tap or voice command.
Looking for energy efficient window treatments? This is your guide!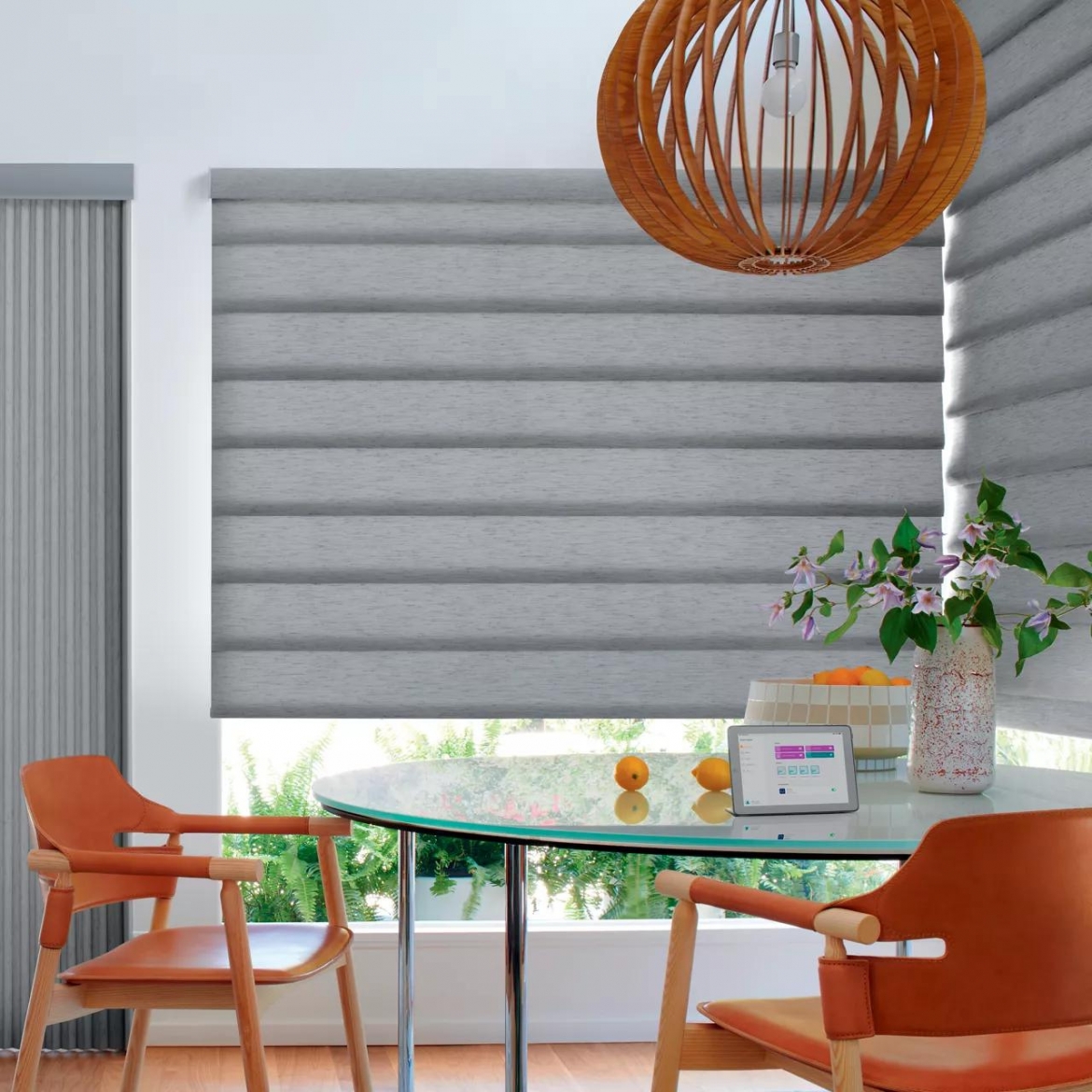 Hunter Douglas: Pioneers in Window Innovation
Hunter Douglas® is a name that is synonymous with innovation and excellence in the world of window treatments. With a rich history dating back to 1919, this industry leader has consistently pushed the boundaries of design and technology, revolutionizing the way we think about windows.
Since their inception, Hunter Douglas® has been committed to creating products that enhance the beauty and functionality of any space. With their extensive range of window treatments, they cater to a wide range of needs and preferences. From motorized shades to honeycomb shades, they offer a diverse selection that meets the demands of both residential and commercial spaces.
One of the standout features of Hunter Douglas® products is their advanced control options. With the PowerView® motorization system, customers effortlessly adjust their shades with a variety of smart devices. This level of convenience and ease of use is unparalleled in the industry.
In addition to their innovative technology, Hunter Douglas® is also known for their commitment to sustainability. Their products are designed with energy efficiency in mind, helping homeowners reduce their energy consumption and create more eco-friendly spaces.
With their reputation for quality, innovation, and exceptional customer service, it's no wonder that Hunter Douglas® is the brand of choice for smart living and window solutions. Whether you're looking to enhance the beauty of your home or improve the functionality of your commercial space, Hunter Douglas® has the perfect solution for you.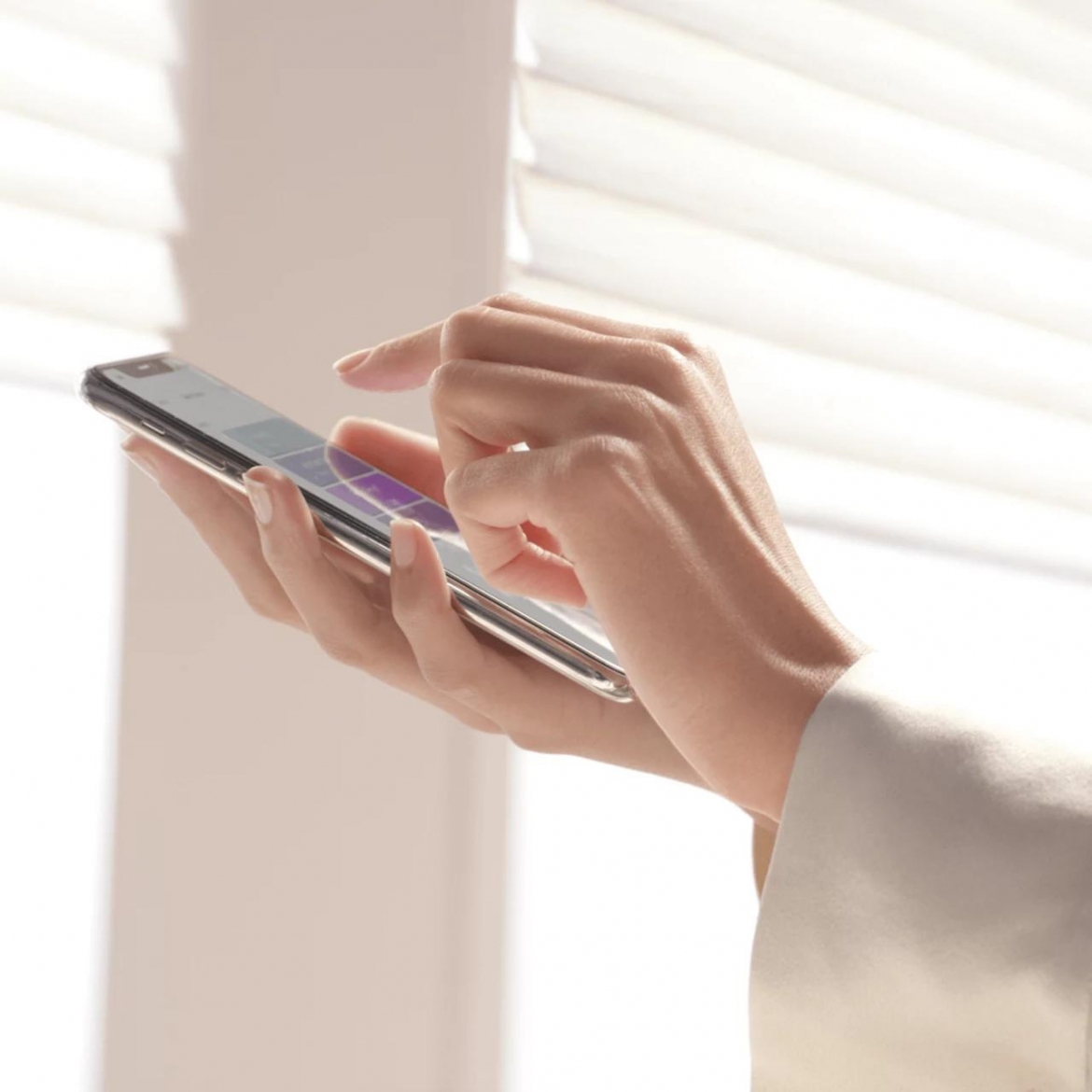 PowerView® Automation & App: The Ultimate Control Experience
With the PowerView® motorization system, Hunter Douglas® has taken smart living to a whole new level. This innovative system seamlessly integrates with modern smart home ecosystems, making it easier than ever to control your shades with just a few simple taps on your favorite device.
The PowerView App® is at the heart of this revolutionary system, giving users access to a wide range of features and functionalities that enhance their smart living experience. From scheduling your shades to align with the time of day, to setting your favorite shade positions for different activities, the app allows you to create the perfect ambiance for any occasion. You can even control hard-to-reach windows with ease, simply by swiping on your mobile screen or using voice commands with Amazon Alexa or Google Assistant.
But don't just take our word for it. Our users have found the PowerView® system, to be a game-changer in terms of convenience and efficiency. They love being able to adjust their shades from anywhere in the house or even when they are away, giving them control and peace of mind. The rechargeable battery wand ensures a long battery life and eliminates the need for constant replacements.
Experience the ultimate control with PowerView Automation & App® and transform your living spaces into smart, energy-efficient havens. Embrace the convenience, efficiency, and beauty that Hunter Douglas® brings to your home.
Want to know more about motorized blinds and shade? Check out this blog post!



Your Trusted Window Treatment Partner in Cincinnati
Motorized shades are not just an add-on to your window treatments, they are advanced technology that can transform your lifestyle. Hunter Douglas® PowerView® motorized window treatments give you the ultimate control over your life and home so you can save money on your energy bills, keep your home's temperatures consistent, and much more. 
If you are looking for the best selection of motorized window treatments in the Cincinnati area, then Blinds Plus and More is here for you. We have five showrooms for you to choose from, conveniently located in Cincinnati, Mason, Centerville, Eastgate, and Florence. Our friendly and experienced window treatment professionals will be happy to show you window treatment options and answer any questions you have. 
Stop by one of our showrooms today for motorized window treatments and more!
Follow Blinds Plus and More on Facebook, Pinterest, and Instagram for more window treatment tips. 
If you are happy with the Blinds Plus and More difference, leave us a five-star review here!