Everybody wants the best window treatments for their home.


However, everyone is different when it comes to what they want their window treatments to achieve. Some need maximum light-blocking potential, others want complete privacy, others want a beautiful shade that allows some light in, and others still want insulation from heat and cold.


It is a shocking fact that 30% of a home's heating energy is lost through its windows.


Luckily for you, there is a window treatment for every purpose!

Today, we will break down one of the most popular shades from Hunter Douglas®, Duette® Cellular Shades.


One of the best window coverings for insulating your home, Duette® Cellular Shades may be the perfect window treatment for you.

Let's take a deep look at what Duette® Cellular Shades can offer you.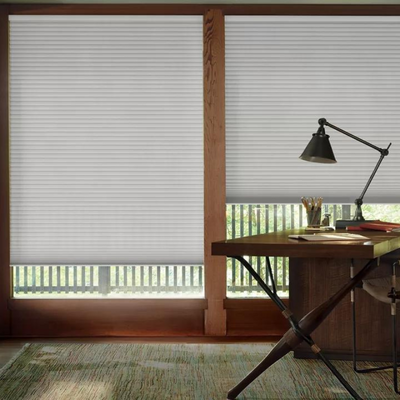 The Benefits of Duette® Cellular Shades
Duette® Cellular Shades are one of the most popular window treatments available right now from Hunter Doulgas®. It is easy to see why. Not only are they stylish and available in multiple colors, but they also provide insulation and other benefits to your home.


Let's break down the benefits of Duette® Cellular Shades and why you might want to choose them as your next window treatment upgrade.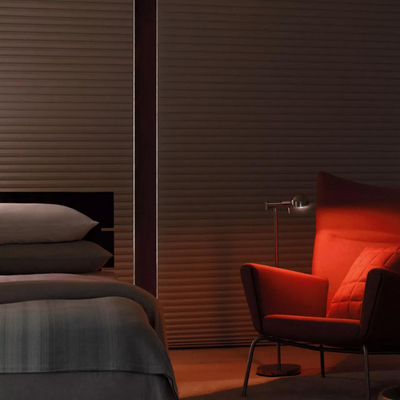 Key Features


Below are some of the key features that Duette® Cellular Shades have to offer.


Duette® Cellular Shades are ideal for preventing your home from getting too cold OR too hot


Energy Efficiency—from an insulating, cellular design.


Exquisite Light—for inviting ambiance.


Beautiful Fabrics—luxurious, high-quality selection.


Sound Absorption—for a quieter room.


Pleat Sizes—⅜", ¾", or 1 ¼".


In addition to the key features that have made Duette® Cellular Shades popular, there are some additional options for you to consider.


Light Control and Privacy in One—with one of our Top-Down or Top-Down/Bottom-Up designs or our Duolite® system.


Unparalleled Room Darkening—with our LightLock™ blackout system.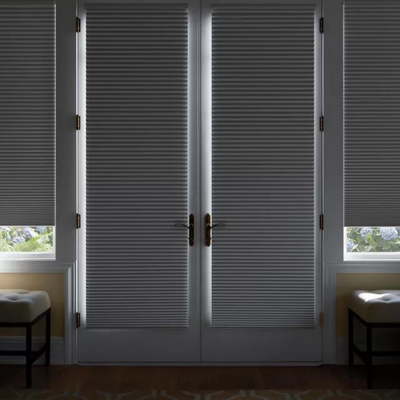 Finally, Duette® Cellular Shades can be customized to fit specialty-shaped windows including arches, trapezoids, hexagons, bay and corner windows, French doors, skylights, and more.


You can also pair them with remote controls, push/pull-up mechanisms, skylight controls, and more.


If you want the added benefit of reducing heat in the summer or cold in the winter, a honeycomb shade has a cellular design that adds a layer of insulation at the window.


For added energy savings, Duette Honeycomb Shades® offers both a single construction and a cell-within-a-cell design called Duette Architella®. Architella® shades feature more layers of fabric and insulating air pockets, allowing them to provide greater energy efficiency.


Your Next Great Window Treatment from Blinds Plus and More
If you are looking for insulated window coverings that will keep your home temperature-consistent, despite the weather outside, then Hunter Douglas ® Duette® Cellular Shades may be the perfect option for your home.


For the best window treatments for insulation in summer, winter, spring, and fall, Blinds Plus and More is the best place to go.


We offer window blind and shade installation in Cincinnati, Southern Ohio, and Northern Kentucky as well as four unique showrooms in Cincinnati, Mason, Centerville, and Florence.

If you are ready for the window treatment upgrade you have been looking for, stop by Blinds Plus and More today!