With the new year comes the opportunity for great change.
One change you might consider going into 2023 is upgrading your window treatments.
New window treatments can provide a burst of style, substance, and identity to make your home truly unique in 2023.
But it can be hard to know how you want to upgrade your window treatments. There are many options to choose from and you can only do so much without completely revolutionizing your home window treatments (although that is always an option)!
To help you plan your new style for the new year, Blinds Plus and More have put together the top window treatment upgrades we love for the new year.
Keep reading to learn more about how you can upgrade your window treatments for maximum impact this year.
Our Top Window Treatment Upgrades for 2023
There are many exciting things to look forward to for window treatments in 2023.
This year we have selected the top four window treatment improvements that will boost your home's style and give your window treatments an extra touch of convenience.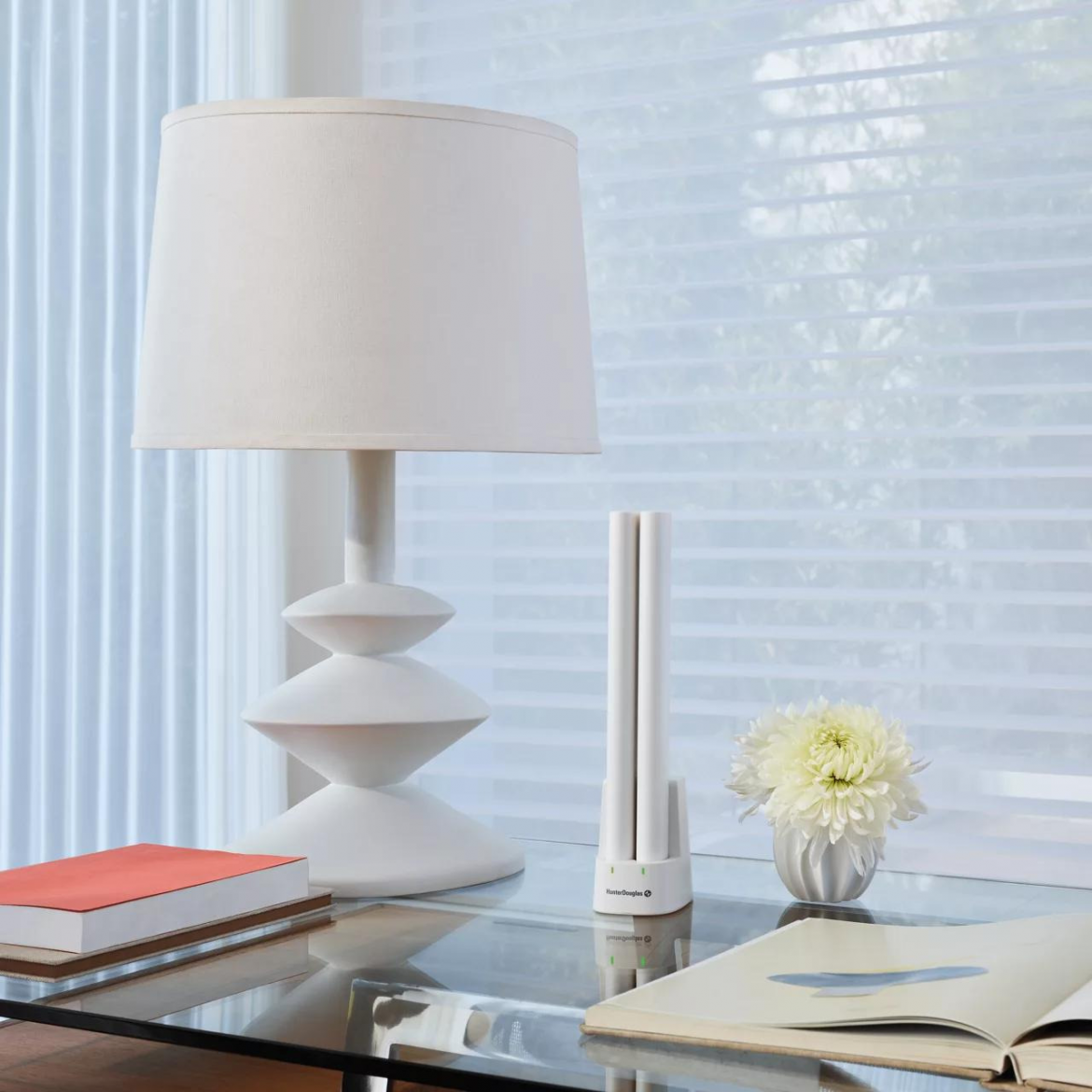 Motorized Blinds
Motorized blinds are incredibly popular right now. It is obvious why.
Not only can you adjust any window treatment in your home when you have motorized blinds, but you can also set scenes so your window treatments adjust at specific times during the day.
This is perfect for those who consistently deal with glaring sunlight shining into their eyes, those who want to sleep in and wake up naturally with the sun, and those who struggle to control their home's temperature due to excessive sunlight.
Hunter Douglas® and Alta® offer many different motorized window treatments, all of which offer superior functionality and style. Ask us about Powerview Blinds from Hunter Douglas® and Bliss from Alta® for the best in terms of motorized blinds.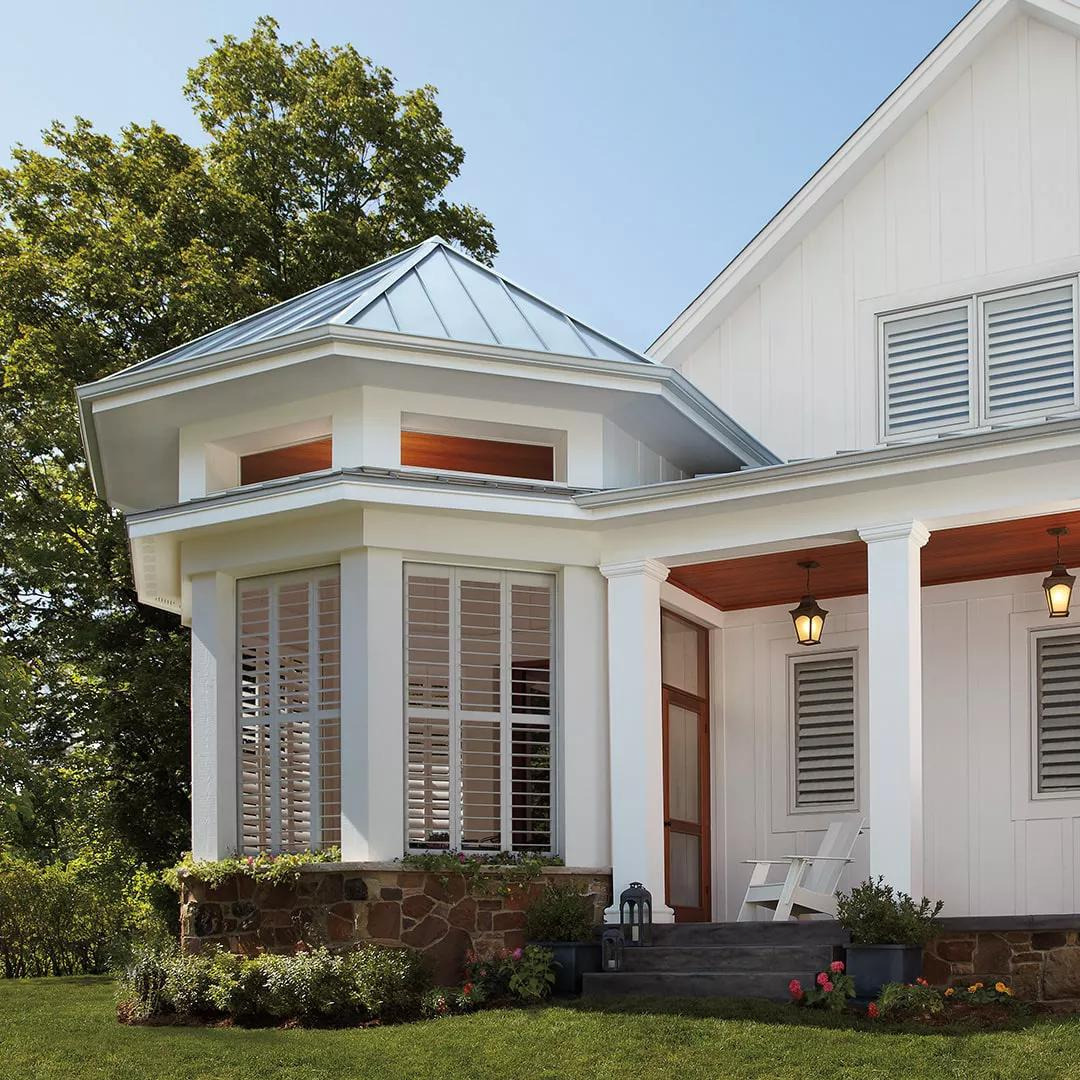 Outdoor Blinds and Shades
These are popular in Europe right now, but they are gaining momentum in North America too.
Check out this post on the benefits of external blinds and shades.
The biggest benefit of outdoor blinds and shades is that they take up less space inside and they do not collect dust and dirt like some other window treatments. That means that you have more space for furniture placement, and you have one less weekly chore.
Add to that, outdoor blinds and shades can offer a stylish set piece to enhance your home's appeal.
Roman Shades
Minimalism is in. If you are looking for a simple, textured look, you will not beat roman shades.
Want to know more about roman shades? Check out this post.
They come in limitless colors and materials, fit any style or theme, and are endlessly versatile.
Ask our window treatment professionals about our top roman shades!
If you want to make a big upgrade without going over the top, roman shades are the choice for you.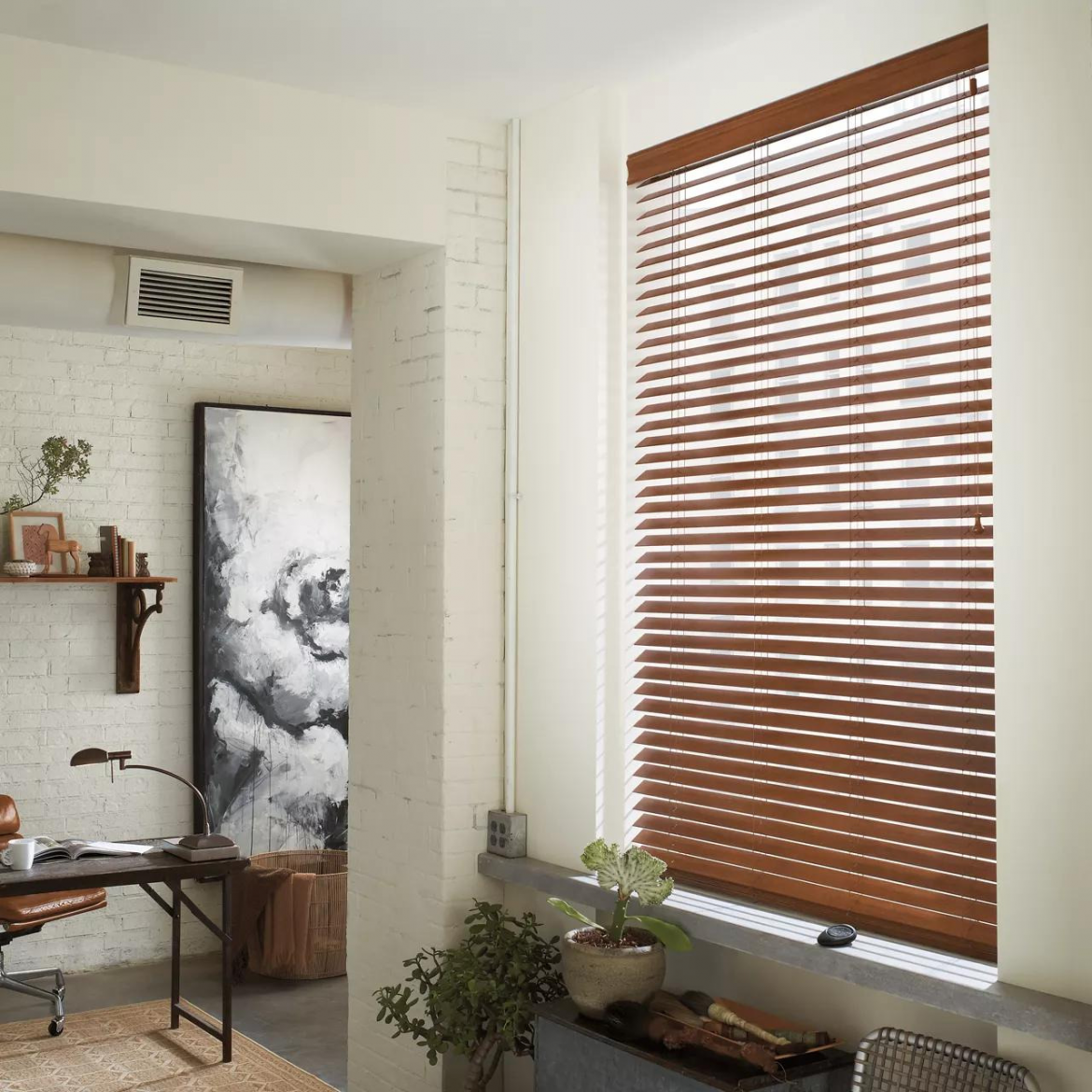 Faux Wood Blinds
Blinds will always be in style, but in 2023 we predict big things for faux wood.
Faux wood is easy to clean, comes in many different colors, and matches almost every style.
Learn more about faux wood blinds in this post.
Add to that, faux wood comes with a lower price tag as compared to natural wood, but with all the same charm and appeal.
Upgrade Your Window Treatments in 2023 with Blinds Plus and More
Big things are happening in 2023. Your window treatment upgrades can help give you a style shake-up that you will never forget.
From motorized blinds to outdoor shades, and more, there are many things you can do to make your life easier and more stylish, all by upgrading your window treatments.
Blinds Plus and More is here to guide you through every step of the process.
Visit one of our four locations for window treatment sales and installation in Norwood, Centerville, Mason, and Florence! We have the window treatments you need, stop by today!