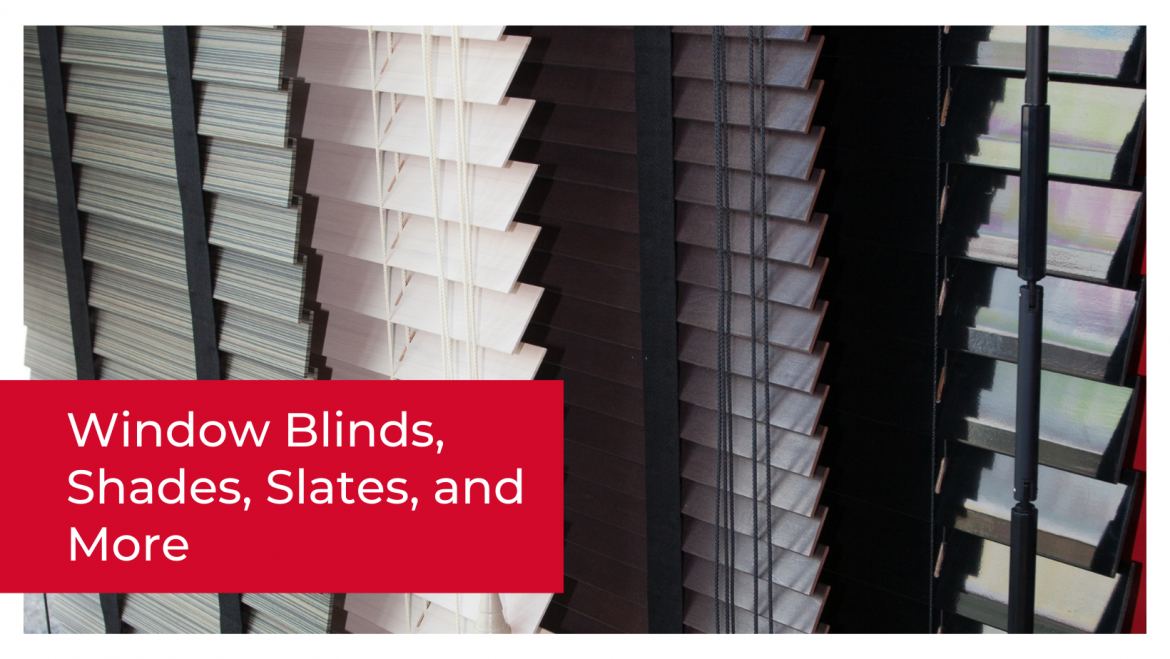 Window treatments provide a touch of style and taste to any room.


When shopping around for the best window treatment for you, you may wonder what each different type of window treatment can provide in terms of style, privacy, and sunlight allowed.


The three types of window treatments we will discuss today are blinds, shades, and shutters.


Each offers their own benefits and have features that the others cannot provide.


In this post, we will go over what each brings to your room and why you might choose one option over another.


Blinds
In short: blinds are window coverings that come with slats that allow the owner to raise or lower their blinds to determine how much light enters the room.


Blinds are one of the most popular window treatments around. They can be bought in many different shapes and styles to suit your home.


Blinds are distinguished by their vertical or horizontal slats which often can be tilted to allow more or less light to enter the room.


Some high-end blinds come with a sheer fabric that overlays the blind's structure to cut the total amount of sunlight and increase privacy.


Blinds are often made of wood, bamboo, vinyl, aluminum, plastic, and more.


Shades
In short: shades can be opened or closed completely to determine how much light enters the room.


Shades are a stylish and affordable window treatment option. They cover the window with a sheer fabric perfect for cutting through sunlight and increasing privacy.


Designer brand shades offer more style and variety for those with a higher budget. Designer brands offer more shapes, colors, structures, and fabric types.


Shades cannot give complete control over light the way blinds and shutters can. They are either completely closed, partially closed, or completely open.


Bottom-up and top-down shades have become increasingly popular in recent years as they allow the owner to more precisely control where light enters the room.


Shutters
In short: shutters are a solid covering where slats can be opened or closed to control the lighting that enters the room. Shutter doors can also be open to allow all lights to enter.


Shutters often work like barn doors and close in the center. They also come with a rod that controls the tilt of the slats, determining how much light enters the room.


Owners are provided with their desired level of privacy based on how much the slats are tilted.


Shutters are often made of wood and therefore are sturdier than most other types of window treatments. This allows them to last longer.


More insulation is another perk of shutters. The thick wood of the shutters keeps heat in and cold out.

Choose How Your Windows are Treated
Window treatments are a great way to effortlessly infuse a newfound sense of style into any room.


They come in many different styles and varieties so the way your windows are treated is entirely up to you.


Be sure to consider style and the amount of light that comes into your room when deciding the best window treatment for you.


Also, set a budget and for your window treatments. Different designers offer stylish and well-crafted window treatments, but they will cost more than generically made treatments.


If you are struggling to find the perfect window treatment for you, stop by Blinds Plus and More. Only Blinds Plus offers you the widest variety of window treatments without sacrificing quality.