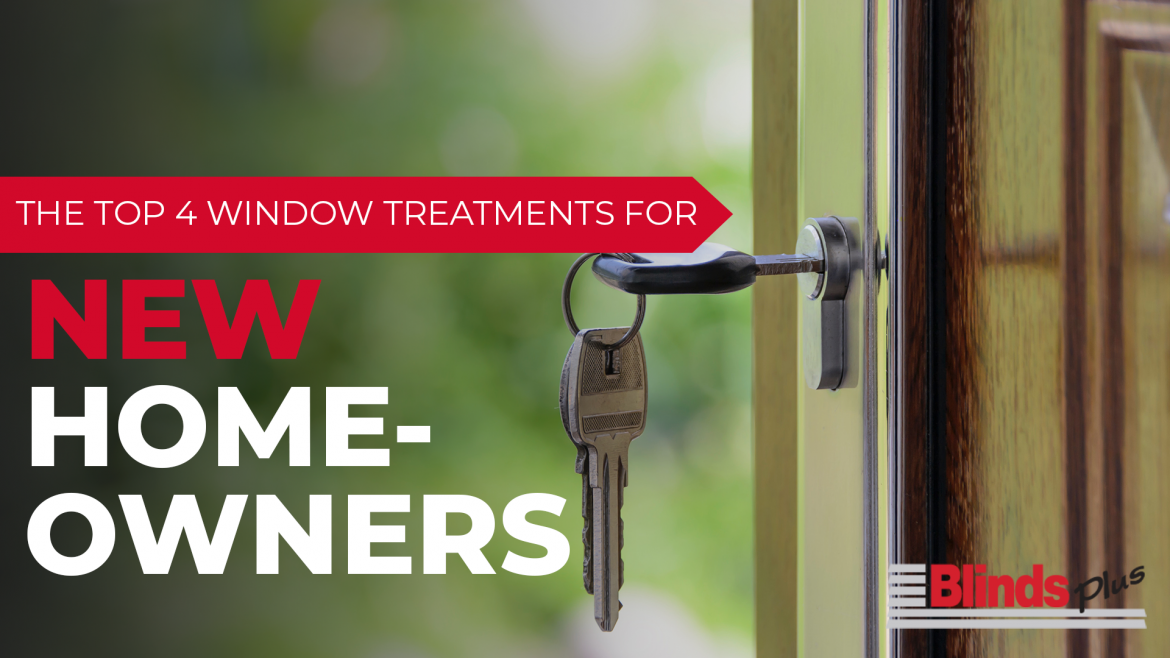 Moving into a new home is overwhelming. From moving furniture to planning for interior design upgrades, there is much to do. New homeowners often feel like there is little time to get everything done in addition to their regular responsibilities. 

Selecting the right window treatments for your new space can feel like just another chore. But window treatments play a big role in determining lifestyle and levels of comfort. Picking the right window treatment for your home is not a decision you want to gloss over, especially if you want to pick different window treatments for different rooms. 

Blinds Plus and More is here to help. This guide will make picking window treatments easy for new homeowners. Let us take the stress out of choosing the right blinds or shades. Keep reading to learn more!



Four Window Treatment Options for Your New Home
When it comes to decorating your new home, window treatments are an essential element that not only enhances the overall aesthetic but also provides functionality. Whether you're looking to control the amount of natural light that enters your home, create privacy, or add a touch of style to your windows, the right window treatment can make all the difference.

No matter your style or preference, these four window treatment options offer a wide range of benefits and choices for new homeowners. 

Let's take a look at a few window treatment options for new homeowners.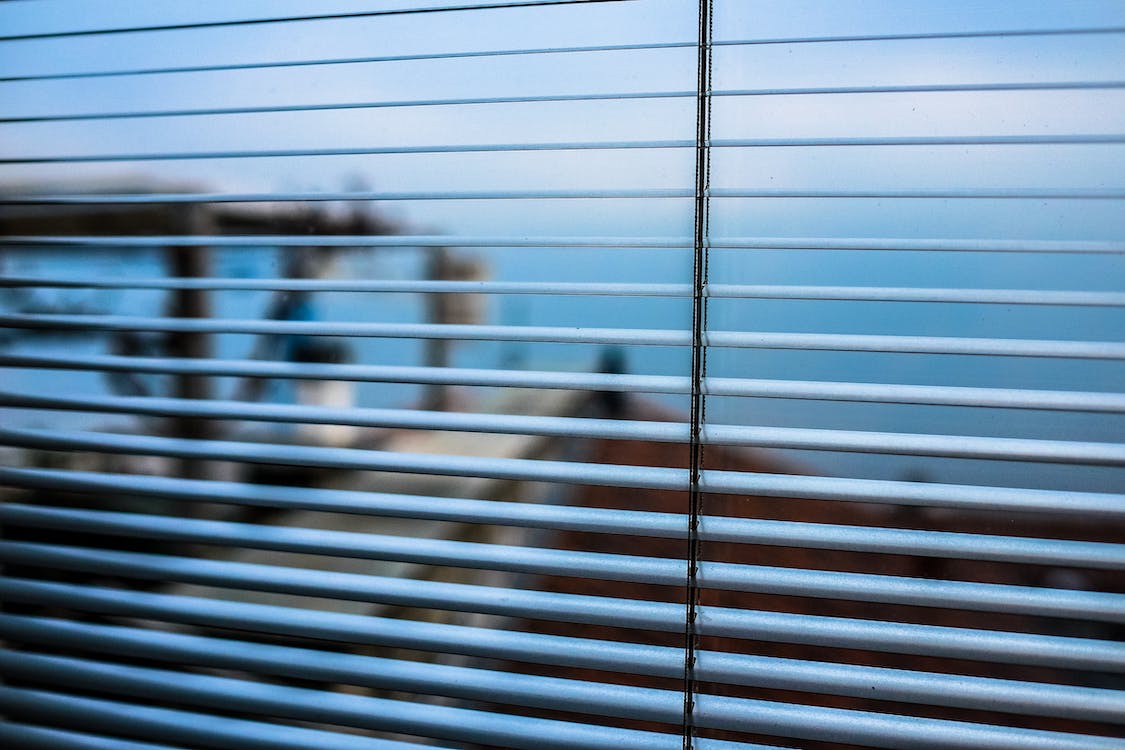 Motorized Blinds for New Homeowners
Motorized blinds are the perfect choice for new homeowners who want maximum control over their window treatments. With just the touch of a button, these innovative blinds allow you to effortlessly adjust the amount of natural light entering your home while maintaining privacy and security.

One of the biggest advantages of motorized blinds is the level of customization they offer. You can easily program different settings for different times of the day, allowing your blinds to automatically adjust based on your preferences. This not only enhances convenience but also helps to save energy by optimizing natural daylight and reducing reliance on artificial lighting.

Additionally, motorized blinds are a cordless option, providing a sleek and modern look to your windows. This eliminates the hazards associated with traditional blinds, making them a safer choice, especially for households with children and pets.

Available in a wide variety of styles, colors, and fabrics, motorized blinds can seamlessly blend with any interior design style. Whether you prefer the timeless elegance of wood blinds or the sleekness of roller shades, there is a motorized option to suit your taste.

Are motorized blinds the future of home automation? Learn more here!
Cellular Shades
Cellular shades are an excellent choice for new homeowners looking for window treatments that offer both light control and temperature regulation. These shades are designed with a unique honeycomb structure that helps to trap air, providing an additional layer of insulation for your windows.

One of the key benefits of cellular shades is their ability to control the amount of natural light entering your home. With a simple adjustment of the shade, you can diffuse light or block it completely when privacy is desired. This versatility allows you to create the perfect ambiance in any room, whether it's the gentle glow of filtered sunlight in the living room or a dimly lit bedroom for a good night's sleep.

Another advantage of cellular shades is their ability to regulate temperature. The honeycomb design of these shades helps to reduce heat gains during the summer and prevent heat loss during the winter. By creating a barrier between the window and the room, cellular shades can significantly improve the energy efficiency of your home, reducing your reliance on artificial heating and cooling and ultimately lowering your energy bills.

Cellular shades are available in a wide range of colors and fabrics, allowing you to find the perfect fit for your home's aesthetic. Whether you prefer a classic neutral tone or a bold pop of color, there is a cellular shade that will complement your interior design style.

Want to learn more about cellular shades? Check out this blog post!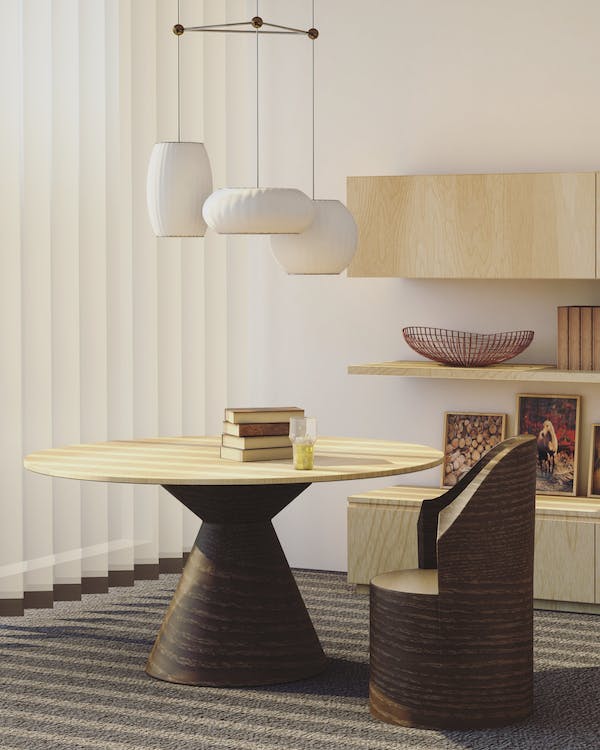 Wood or Faux Wood Blinds
Wood or faux wood blinds are a popular window treatment choice for new homeowners due to their stylish and classic look. These blinds add a touch of elegance to any room and can enhance the overall aesthetic of your home.

One of the key benefits of wood blinds is their exceptional light control capabilities. With a simple twist of the wand, you can easily adjust the amount of natural light entering your space. This allows you to create the perfect ambiance and control the glare in rooms with large windows or direct sunlight.

In addition to their aesthetic appeal and light control benefits, wood blinds are also good for conservation efforts. By effectively blocking out sunlight, they can help regulate the temperature inside your home. This can contribute to energy conservation by reducing the need for artificial heating or cooling. As a result, you can enjoy lower energy bills and lessen your environmental impact.

Whether you choose real wood blinds for a more traditional look or opt for faux wood blinds for a durable and cost-effective option, both options offer a wide range of colors and finishes to match your interior design style. With their timeless appeal and functional benefits, wood or faux wood blinds are an excellent choice for new homeowners looking for both style and functionality in their window treatments.

Faux wood blinds are an eco-friendly window treatment option. Learn more in this blog!
Roller Shades
Roller shades are a classic, inexpensive, and easy-to-operate choice for new homeowners. With their sleek and minimalist design, roller shades can seamlessly fit into any home style, making them a versatile option for window treatments.

One of the key advantages of roller shades is the wide range of colors they come in. Homeowners can choose from a variety of colors and patterns, allowing them to find the perfect window treatment to complement their home's decor. Whether you prefer a neutral shade to blend into the background or a bold color to make a statement, roller shades offer a plethora of options.

In addition to their aesthetic appeal, roller shades are also incredibly easy to use. With a simple pull or push, homeowners can effortlessly raise or lower the shades to control the amount of natural light entering the room. This makes it easy to adjust the privacy and level of brightness in your space with just a quick motion.

Roller shades are also a great choice for new homeowners because of their affordability. Compared to other window treatments, roller shades are a cost-effective option that doesn't compromise on style or functionality. This makes them a popular choice for those who are looking for window treatments on a budget.



Blinds Plus and More is Your Destination for Window Treatments
As a new homeowner, picking out the best window treatments for your new house can present a significant challenge. You are already overwhelmed with moving in and starting life in a new home, taking time to decide which window treatments you will install often takes a back seat. 

Blinds Plus and More is here for you. We make choosing window treatments easy and our experienced window treatment pros will walk you through the process and will help you find window treatments based on your needs and lifestyle. We also handle delivery and installation so you can be sure your window treatments are installed correctly, and you have one less thing to worry about. 

Blinds Plus and More has five distinct showrooms for you to choose from. Visit us in Cincinnati, Florence, Centerville, Mason, or Eastgate!

Or click here to reach out to Blinds Plus and More now to discuss your window treatment needs!

For more tips on blinds, shades, and other window treatments, follow Blinds Plus on Facebook, Instagram, and Pinterest!

Happy with the difference Blinds Plus made in finding your window treatments? Leave us a quick five-star review here!