We all want our homes to be environmentally responsible.


However, with all the single-use plastics and wasted energy out there, it can feel like being environmentally friendly is an impossible task.


Enter: faux wood blinds from Blinds Plus and More.


Faux wood blinds are one of the most environmentally responsible window treatment choices available to you.


Why? Because faux wood blinds use 100% recycled materials in addition to boasting energy-saving features and UV protection features.


Faux wood blinds are a popular option. Find out why so many people are choosing them!


This post will take a deeper look at what faux wood blinds can offer your home in terms of environmentally-friendly features and why you should consider them for your next window treatment upgrade.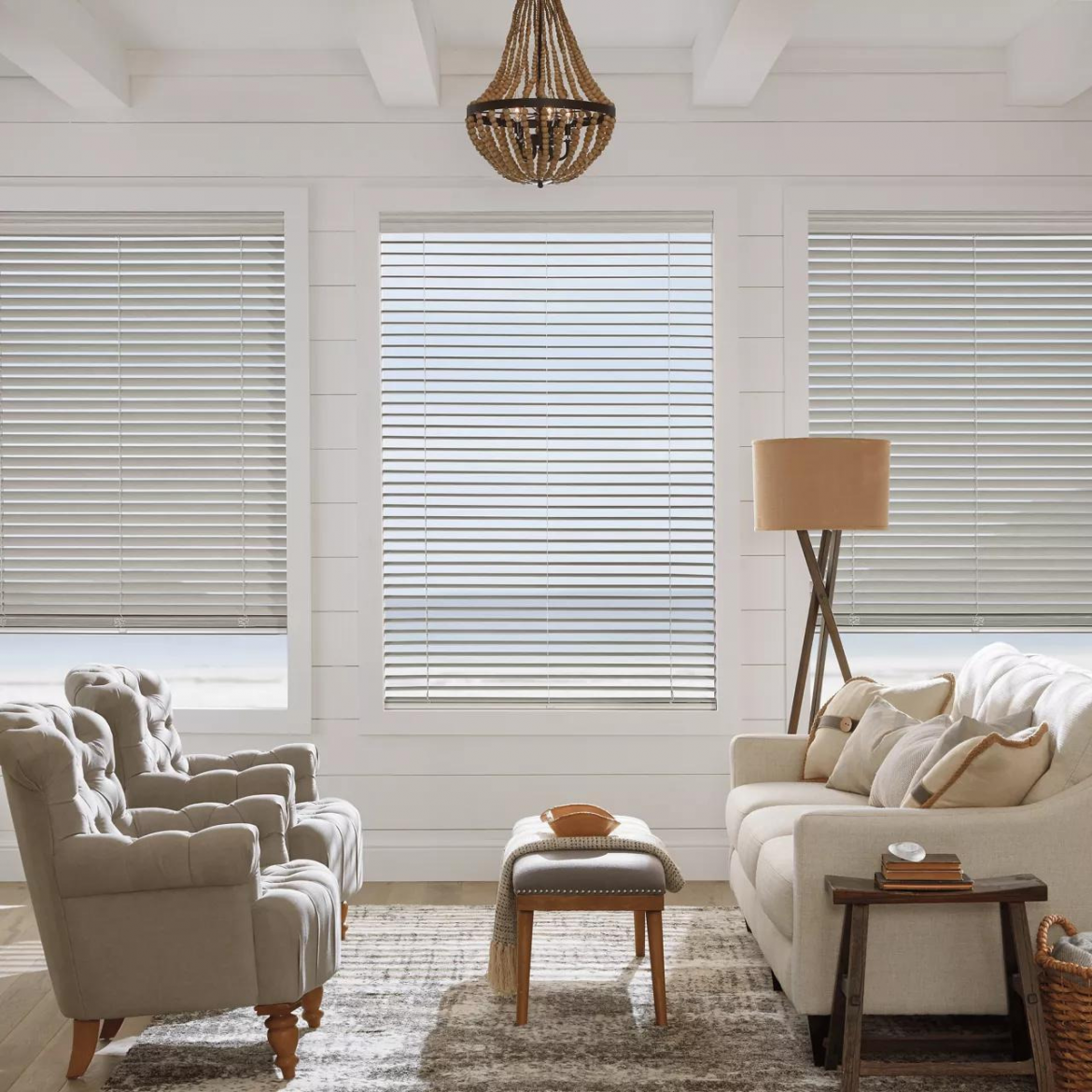 Faux Wood Blinds are a Green Window Treatment Choice in Cincinnati and Northern Kentucky


Faux wood blinds are perfect for the homeowner who wants the look of real wood, but with the additional benefits of synthetic materials.


Made from materials like PVC (or other composite materials), faux wood blinds boast many features that natural wood does not.

Let's take a quick look at some of the most fascinating features that faux wood blinds can offer your home.



Environmentally Friendly


First, they are made from 100% recyclable materials and do not rely on the lumber industry to source their materials. This means that no trees are cut down to create faux wood blinds.


This is good for the forests, but PVC and composite plastics can all be recycled when you are finished with your window treatment. Instead of going to sit in a landfill for decades on end, faux wood blinds are broken down and transformed into something new. Now that's an environmentally responsible window treatment!


UV Protection


Faux wood blinds are not only environmentally friendly, but they also come with superior UV protection.
Harmful UV rays get into our homes through our windows. UV rays can wreak havoc on our skin, but they also cause furniture, rugs, and other valuables to fade.
Many faux wood blinds come with superior UV-ray protection. When you are in the store shopping for your new faux wood blinds, be sure to compare UV protection ratings among the different models.
Blinds Plus and More offer a variety of faux wood blinds with UV inhibitors, so you can choose the right environmentally friendly model for your needs. Our staff can help you choose the right blinds for your home and answer any questions you may have about their UV protection capabilities.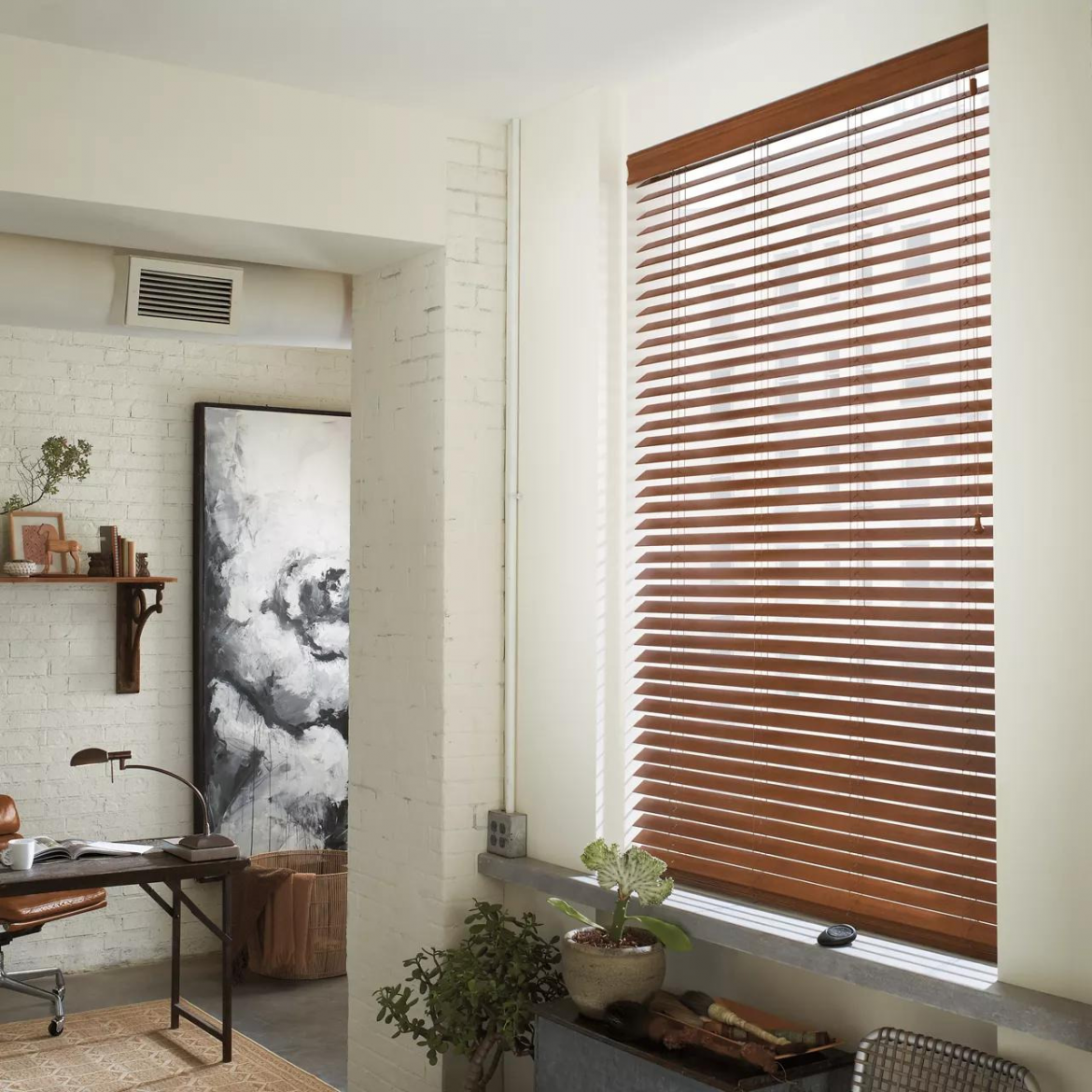 Energy Efficiency


In terms of energy efficiency, faux wood blinds have a lot to offer your home.
They are excellent window treatments for providing insulation and reduced heat transfer.
That means your home stays cool in the summer and warm in the winter.
Because they are so energy efficient, you save money on your energy bill and reduce your carbon footprint! That means the energy-saving features of faux wood blinds are an environmentally responsible choice.


Safe Indoor Air Quality


Finally, faux wood blinds can also improve your home's air quality. They are made from non-toxic materials and do not emit harmful chemicals or volatile organic compounds (VOCs) into the air.
Also, because they are famously easy to clean, when you purchase faux wood blinds from Blinds Plus and More, you can be sure that they won't add extra dust, mildew, mold, or other harmful substances to your home's air.
Faux wood blinds are perfect for the kitchen! Find out why here!


Blinds Plus and More Helps You Get Superior Window Treatments in Cincinnati and Northern Kentucky


Finding your next great window treatment does not have to be hard!


Trying to find window treatments for 2023? Check out this quick guide!


When you work with Blinds Plus and More, we can help you find the best window treatments for your home at prices that cannot be beaten!


If you are looking for faux wood blinds, environmentally friendly options, or any other kind of window treatment, then Blinds Plus is your one-stop destination.


Stop by one of our four locations in Norwood, Centerville, Mason, or Florence to browse our options and talk with a window treatment professional today!


Satisfied with the Blinds Plus and More difference? Leave us a review on Google here!


Don't miss out on the best! Follow Blinds Plus and More on Facebook, Instagram, and Pinterest for more!