Everyone wants the perfect window treatment.
For some, that means maximum privacy. For others, it means perfect light control.
Everyone's needs are different, and because of this no one home will have the same window treatment layout.
When deciding on which window treatment is best for you, one of the most important factors to consider is your window treatment's opacity.
For window shades, roller blinds, and other treatments in Cincinnati, opacity is a highly important factor.
In this post, Blinds Plus and More has collected a quick guide on window treatment opacity to help you decide which type is best for you.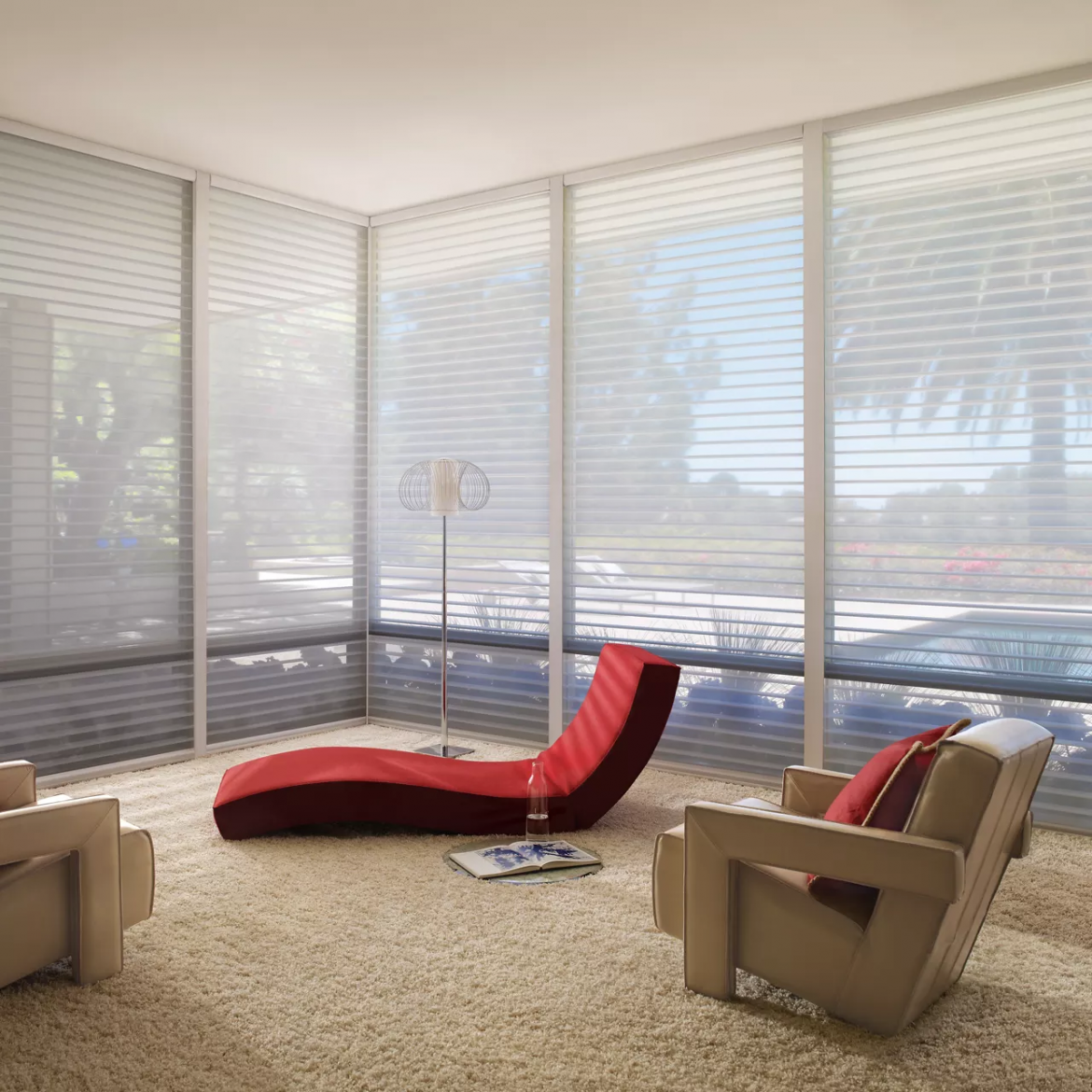 Your Guide to Window Treatment Opacity
When you are looking for new window treatments, it can be easy to become overwhelmed with choices.
Opacity is one term that shoppers are often confused by.
Hunter Douglas© has put together this handy guide to help you determine which level of opacity may be right for you and your home.
Hunter Douglas© Guide for Window Treatment Opacity
Opacity determines two things, the amount of light that passes through your window treatment, and the amount of privacy your window treatment gives you.
Here are the five categories of window treatment opacity for you to consider.
Read the full article here for more information.
Sheer. Sheer fabrics let the most light into your room. That means they do not obstruct your view, but they provide the least amount of privacy.
Check out the Nantucket© Sheer Shades from Hunter Douglas© as a prime example.
Semi-Sheer. Semi-sheer window treatments let less light in than sheer fabrics but give a little more privacy. In exchange, they also obstruct your view a little bit more.
Silhouette© shades from Hunter Douglas© are a great example of semi-sheer shades.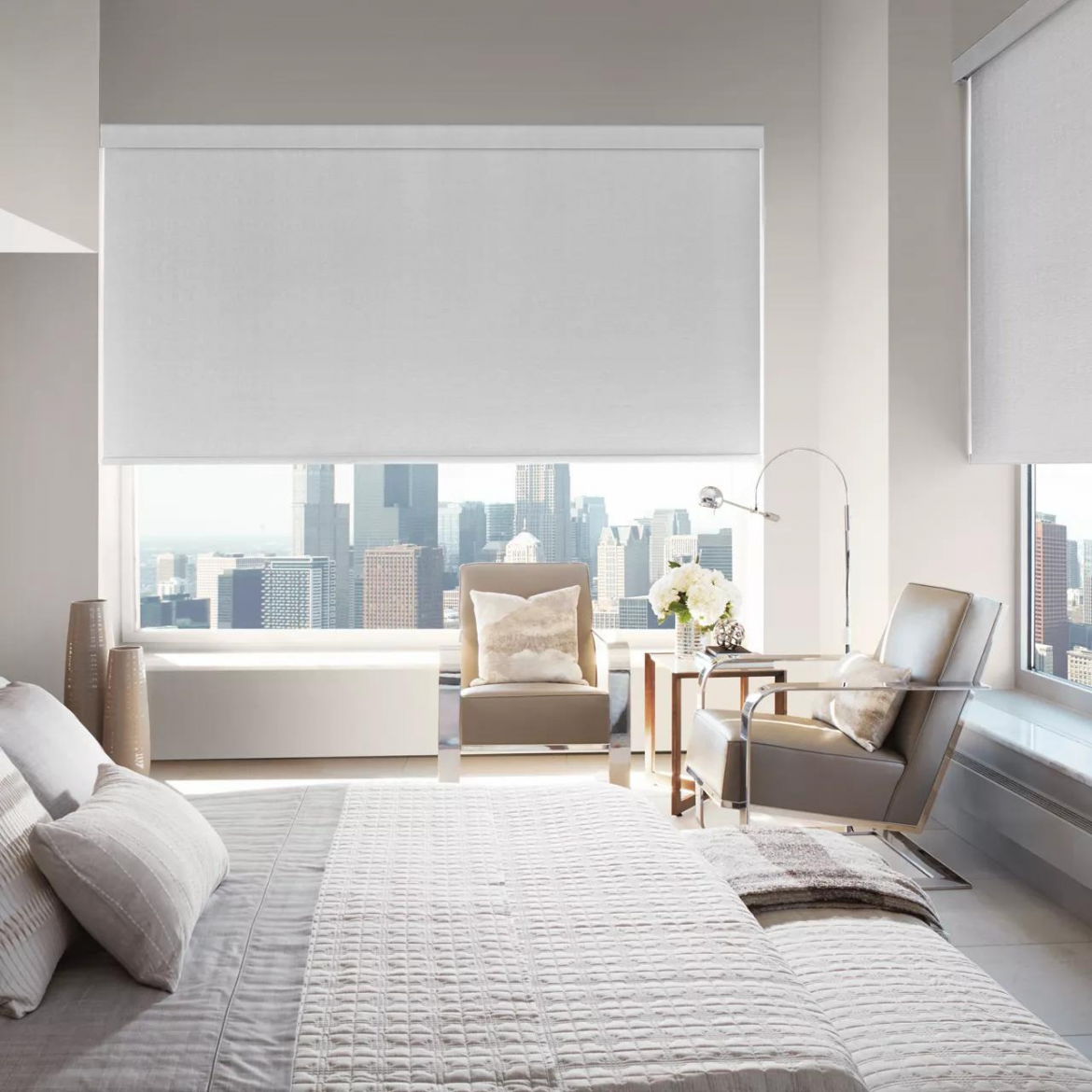 Semi-Opaque. Semi-opaque fabrics bring in enough light to illuminate a space, but they will block your view from seeing outside and prevent other people from seeing in.
These designer roller shades from Hunter Douglas© are a prime example.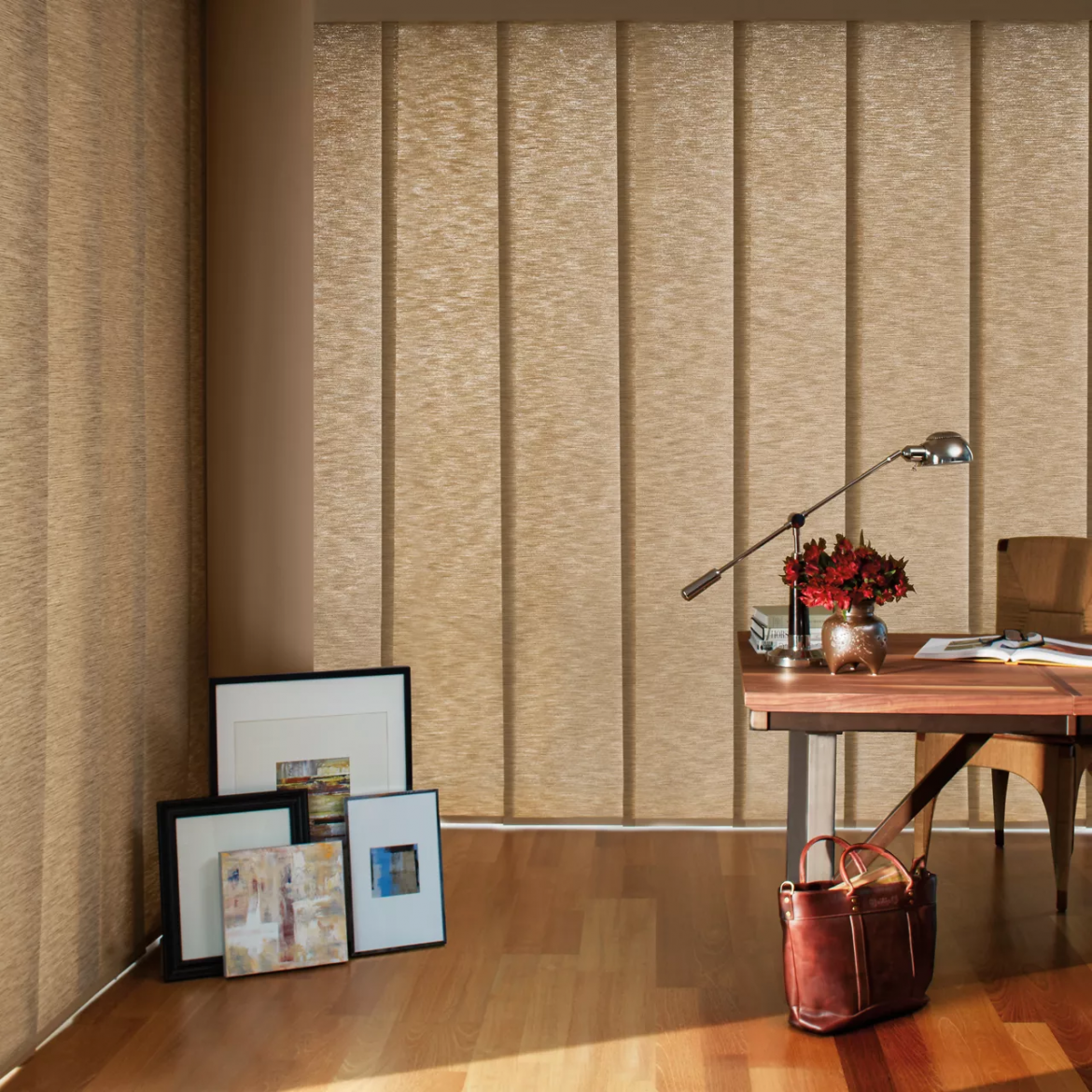 Opaque. Opaque fabrics will block out almost all light from entering your room and provide excellent privacy. It may be more difficult to illuminate your space unless these blinds are partially open.
These skyline gliding window panels from Hunter Douglas© are a great example of opaque window treatments.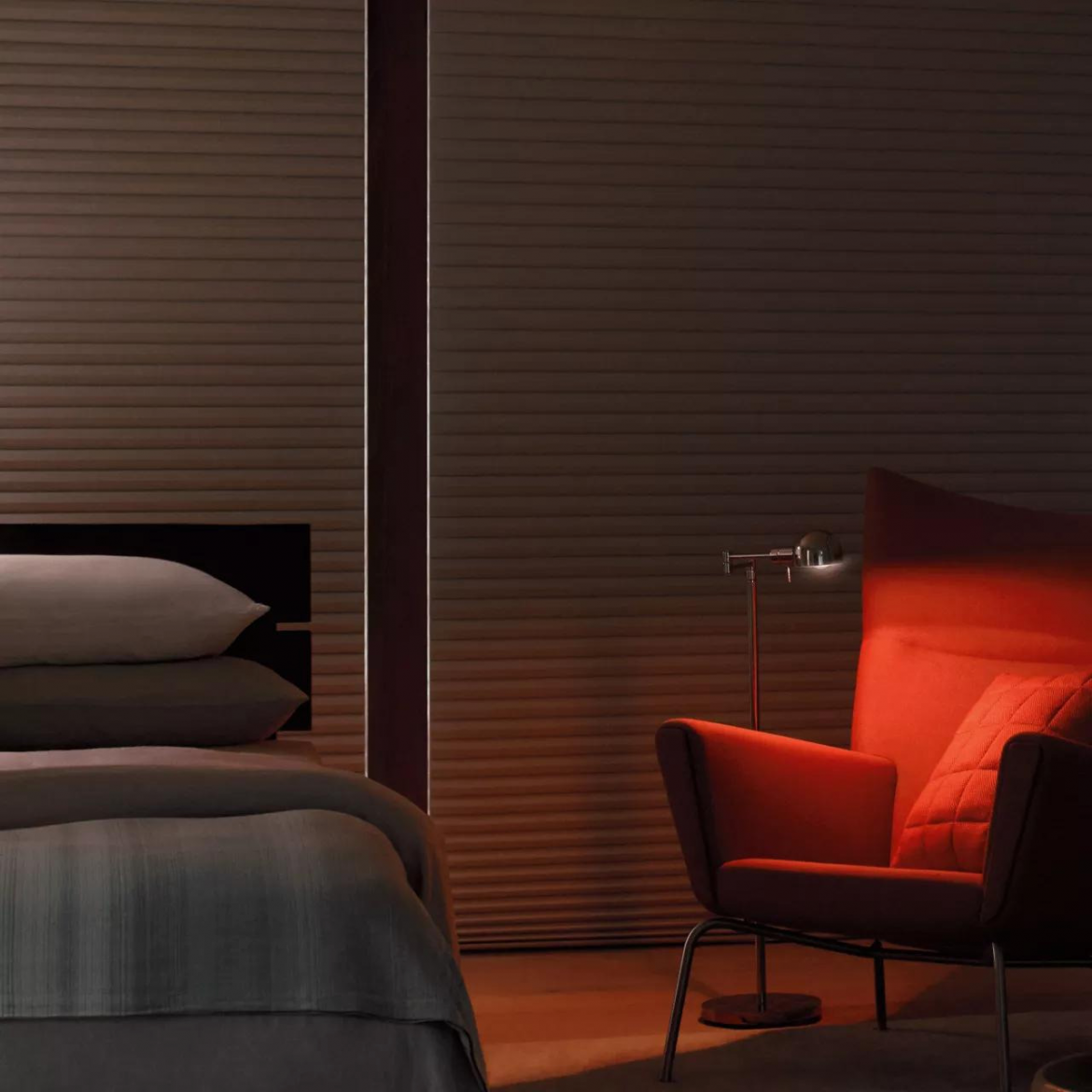 Room-Darkening. Room-darkening window treatments create the highest level of darkness in your room. They are sometimes called "black-out shades", but this is a misnomer as no window treatment exists that provides complete light-blocking potential. Room-darkening shades create the highest level of privacy and block out the most light.
One of the best examples is Duette© from Hunter Douglas©.
What Opacity Should My Window Treatments Be?
No matter what level of opacity you need, Blinds Plus and More has the window treatments you need.
If you are wondering what opacity you should use for your window treatments, then the experienced pros at Blinds Plus and More have the answers.
We have seen all types of rooms and we can help find the perfect window treatments for you!
We have four window treatment showrooms located in Norwood, Mason, Centerville, and Florence. If you want the best roller blinds and shades in Cincinnati, Dayton, and Northern Kentucky, stop by Blinds Plus and More today!